Whether it's competing for employees or competing for customers, competition is fierce. Companies must have an edge, something to make them stand out. In this blog, we want to explore what makes ORR stand out from the competition by asking the question, "Why ORR?"
Why ORR According to Mike F., ORR Protection Key Account Manager
Why Should Someone Work at ORR?
Mike had a decade-long career with a company that restored classic cars. "Think muscle cars like Chargers, Corvettes, and Chevelles," said Mike. "We manufactured sheet metal body panels. So if you had an old rusty car and you wanted to restore it, you could come to us to get a new fender, a new hood, trunk floor, floor pan, and things like that. I did general sales for them and worked with the website."
Mike has always loved cars so he enjoyed the work for a while. "The owner was amazing, and I am very grateful for all the opportunities he gave me," explained Mike. "But the man would literally work seven days a week, 365 days a year if he could. And his mindset was, I'm coming to work every day, you need to come to work every day. I don't take vacations, so why do you want to take a vacation? So I embraced that same mindset for many years because it was the level of effort that was expected and required. There were three or four years in a row that I did not take a single day off. You just work yourself to death working on holidays. And then you just finally realize that that's just not the way to do things."
Mike was ready for a change and his old friend Jeremy worked for ORR Protection. "Jeremy had always spoken highly of ORR. He said it was a family-owned company that was family-focused with good values. He said they truly valued their employees and that was something he loved about the company and that really appealed to me."
Mike joined ORR in September 2021 as a Key Account Manager, overseeing from a higher level some of ORR's national accounts. The fire protection industry was new for Mike but he was intrigued. "I looked at this industry as something that offered what I hoped was an opportunity for growth and longevity. There's always something else that you can learn here. I've been here now for two years and I'm still learning every day."
"And it's been a refreshing change. James, my boss, after my first year here, reached out to say he noticed I had not taken a day off. He told me to use some PTO, take some time off, and unwind. He told me I was going to burn myself out and he didn't want that for me. The fact that he noticed and that he cared about my well-being was impressive. It has been a welcome change."
Why Should a Customer Choose ORR?
"If a customer asked me, 'Why ORR?' I would say expertise." Mike explained, "In my short time here, I have seen that our technicians, our actual, boots-on-the-ground guys, they do truly seem to be better than the others out there. Our people seem to be better trained, more knowledgeable, and much more equipped to handle things."
"Then I would just say, overall knowledge," Mike continued. "You take everybody from our service team, all the way up to our VPs, and the owner, Clark, and the level of knowledge that we have as a company and passion for the work, I don't think anybody else can match it. And again, I think overall our company cares. We care for our employees, and we do our best to care for our customers as well."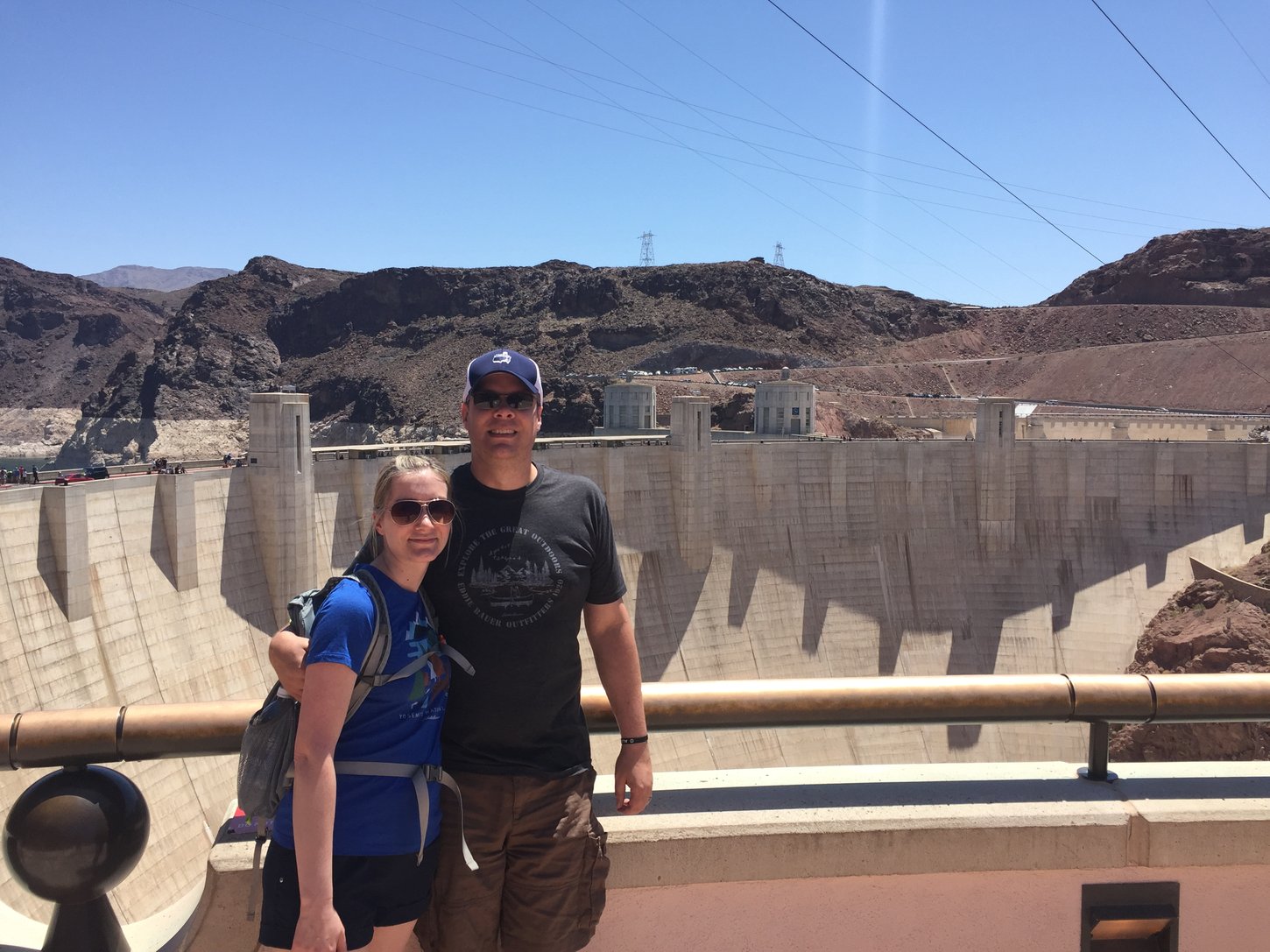 Mike and his wife Holly at the Hoover Dam.