Online Reporting
NetSITE

NetSITE
provides secure, online access to all critical information related to any fire protection system at any facility or site serviced by ORR. Our in-house software developers utilize leading-edge, web-based technology to provide you with instant access to complete installation, inspection, and service history to save you valuable time, reduce department workload and assist you in meeting reporting requirements for NFPA, State and Local Fire Marshals, OSHA, insurance companies and other corporate needs.

Read more...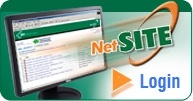 NetREPORT

NetREPORT
forever changed the fire protection inspection industry with the introduction of its comprehensive inspection automation system, powered by InspectionLogic. Utilizing the latest in handheld computers combined with
NetREPORT
's state-of-the-art internet based Inspection, Testing and Maintenance software, this innovative technology adds value to ORR's service by combining three powerful elements; paperless data collection during inspections, secure SQL server database, and web-based document management.

Read more...