Laura started at ORR as a temporary replacement for Bud Orr's secretary and turned that experience into a 35 (going on 36!) year career. In her role, Laura provides coordination and support to Field Service Technicians for ORR Protection Systems as they work throughout the Louisville area, and also provides operations support to Indianapolis and Ohio. In this interview, Laura describes her current role, her community of friends and coworkers, and some of her favorite memories of her years at ORR.
How did you get started at ORR?
Laura: "I actually started through a temporary service straight out of high school when I was 17. I had taken a class called word processing in school and apparently ORR had their first word processor and went searching for someone that would know something about it."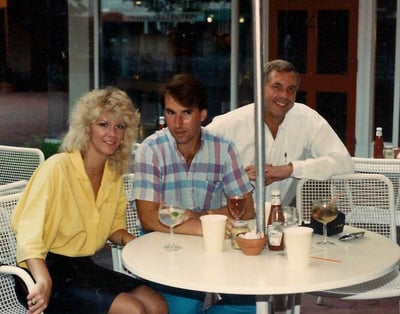 Laura, Dave Roberts, and Bud Orr in 1988
What does your role entail?
Laura: "Now my role entails service dispatching, contracts, renewals, install jobs, and taking care of the service customers for the Louisville branch. I do pretty much everything for the Louisville region administratively. I do some quoting, answer the phones, dispatch technicians on routine and emergency service calls, and help schedule the technicians on a daily basis to make sure that they are out and doing their jobs.
I work closely with the Operations Manager here in Louisville. I've helped him take on operations responsibilities in Indianapolis within the last couple of years, and just recently he's taken on the Ohio region operations, so I'm going to help him with that. A lot of admins call me for advice because I've been here so long and I know all the systems. I really like helping the newer admins and feeling like I'm their mother. So that's pretty much what I'm doing now, a little bit of everything."
What does a typical workday look like?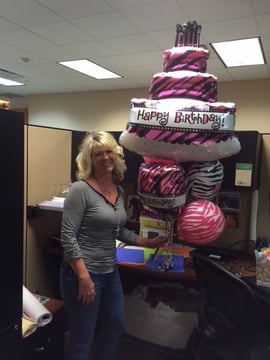 Laura: "I usually get a call on my cell phone before I even get to the office in the morning. Then I answer some emails, make sure the technicians have their work lined out for them and are dispatched for the day. Most of the time it's not long before you get a call from a customer, maybe they're having trouble with a system and I've got to find a technician to go do that and rearrange everybody's schedule. I take a lot of parts orders over the phone, plan any services that are coming up, work with subcontractors, and I do the billing. It's just crazy, you never know what's going to happen. The first call in the morning can set the tone for the whole day.
I like that every day is different, and the fact that I get to work with the external customers as well as the internal customers. I love my customers and I like talking to them. I've been here so long that many of them know me. I like having something new every day, I love it."
What about outside of work?
Laura: "I have been married to my childhood sweetheart Robbie for 29 years and we have four children: Nick, Kayla, Evan, and Adam. Our last one is getting ready to graduate from the University of Louisville, so we might be empty nesters soon.
I have two wiener dogs, Chopper and Ellie Mae, that are the love of my life, so I spend a lot of time with them. I have a pool in my backyard so I like to sit by the pool. I like to hike, I like to walk, and I like to garden."
Laura's children, Evan, Kayla, Nick, and Adam
What sets ORR apart?
Laura: "The people. When I first started at the company I had the privilege of working with Bud Orr. I was brought in to take the place of his secretary who was having surgery, so that's how I joined the company. I worked with Bud for years and that was wonderful. I've made some great friends - they're my family, my best friends that I also get to work with. ORR always cares about family and you can tell. I like that. It really is just a great company. I can't imagine working anywhere else."
Do you have a favorite memory of your time at ORR?
Laura: "In 2002 we celebrated Bud Orr's 35th service anniversary with the company by roasting him. I was fortunate enough to be a part of the celebration and roasting. It truly was an awesome night!
I wouldn't want any other role in this company other than the one I have. I like what I do, I like the fact that I get to be diverse in my work, and that I get to work with a bunch of different people. It's stressful and times, but it's good stress. The best kind. I support a lot of people, but I get support too. This is our company, and the people play a major role in that. I've completed 35 years at ORR, so I'm starting on 36 years. My whole life! This is my family."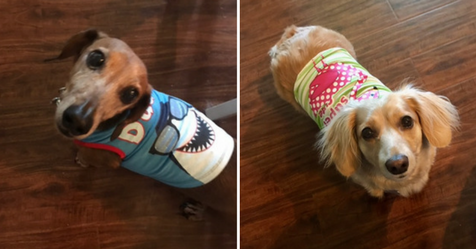 Chopper and Ellie Mae