As a service technician in the Atlanta area, Rich fills many roles with his experience and passion. We're thankful to have him on our team and to share his journey today.
Since starting with ORR in January of 2018, Rich says he truly feels like an "all-around" fire protection tech. He has experience in multiple levels of fire protection.
"I've been in the fire protection field for about 14 years now," says Rich. "I ended my military service in 2005 and hopped right into this industry. My experience goes all the way back to fire extinguishers and dry chemical systems."
Influential Interactions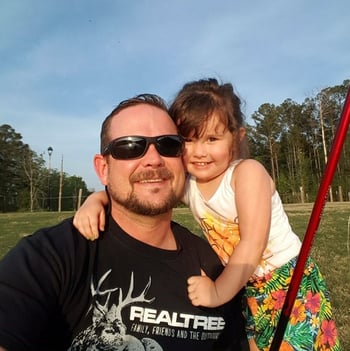 But it wasn't just by chance that Rich learned about a potential career at ORR and started to consider what that shift could do for his personal and professional growth.
"Years back at another fire protection company, I ran into some ORR technicians who were servicing one of our large accounts in Atlanta (and still maintain them). I saw their level of professionalism, and I looked at those guys and said, 'That's where I want to be.' It was a goal I wanted to set for myself just because of the way they carried themselves."
This example of professionalism and exposure to the ORR culture was key in Rich's move to ORR Protection after years of experience in the industry.
Building Lasting Relationships
Another factor in Rich's decision to make the switch to ORR came in the form of friendship:
"I had the pleasure of working with Nick for over three years at our last fire protection company. When Nick made the move to ORR, he filled me in on the benefits of working there. He shared that it is a larger fire protection company but, division to division, there really is a family feeling. This is the type of camaraderie I was looking for with technicians in the local area or even over the region. Hearing this from Nick, who I trusted, drove me to make the move even though I was very comfortable in my job. I also knew I wanted to take a position where I had the opportunity to grow and I felt I could do this at ORR."
A Necessary Team Atmosphere in a High-Pressure Industry
This team-wide respect and bonding was what drew Rich to the ORR family. But his new team at ORR was also aware that Rich would bring a high level of professionalism and dedication with him to this new role. Whether on the clock or off, it was clear Rich demonstrated the core values our team embodies:
"When I started at ORR, I came with the mindset that even if the team wasn't strong, I wanted to help build it to be stronger with camaraderie," says Rich. "As a service technician on the road, there are a lot of variables going on, whether it's family or having to work long hours or overnight trips. Having a team that can take a call for you or cover a shift or a weekend if you have something going on with your family, has always been great. I've really noticed that with ORR Protection as a company and specifically with the guys I work with."
Rich also says it wasn't just his immediate team members who worked hard to get to know him and build a great working relationship with him. His regional supervisor, Mike Gaze, has also been extremely helpful and has built a top-down example of being available and ready to help at all times.
"Since day one, I was treated like family. I really appreciate that. For me and my goals, I can go to my supervisor and say, 'Hey, I'm looking to take this training class because I want to be certified in another level of manufactured training.' And I've never been told to hold off. It's always been, 'You know what, if you need the training, we need it on the team. So just take care of it.'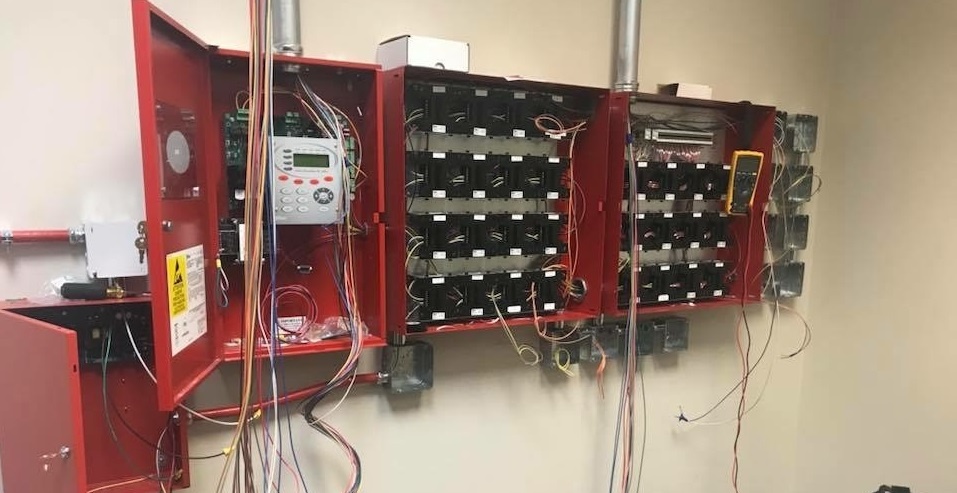 Culture as the Glue of ORR
Having a great grasp on the concepts and the execution of the ORR culture is imperative to our customer experience. This is an idea Rich has run with, and it's one he works to bring to each interaction with our customers.
"Overall, it's the culture of what we do that is so important to me as I progress in my career. We want to provide a level of professionalism with our customers that they respect and appreciate. You really have to strive to know your customers and understand them in order to know where they're coming from and provide them with the best service. We also want to work together as a tight unit, a family really. Forming those close bonds will help us serve one another and our customers better.
Parting Thoughts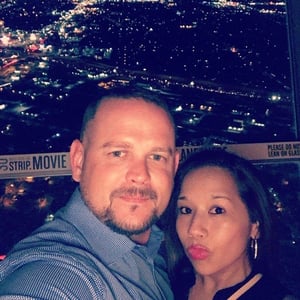 When asked for his final thoughts, Rich wanted to make sure he included his family because they've been so supportive of his career. He is thankful that his career at ORR has allowed him to spend more time with them.
"I'm married, and have six children. What I try to instill in my children is a hard-working attitude. Over the past few years, they've seen me maintain the same type of career, and I've always set goals and achieved those goals. I know when I got hired on at ORR, my wife was especially proud of me as she's seen me advance over the last few years in what I'm doing. And it's very important to instill that in my kids, as well. Set goals and achieve them, and you'll have the opportunity to move up in your life."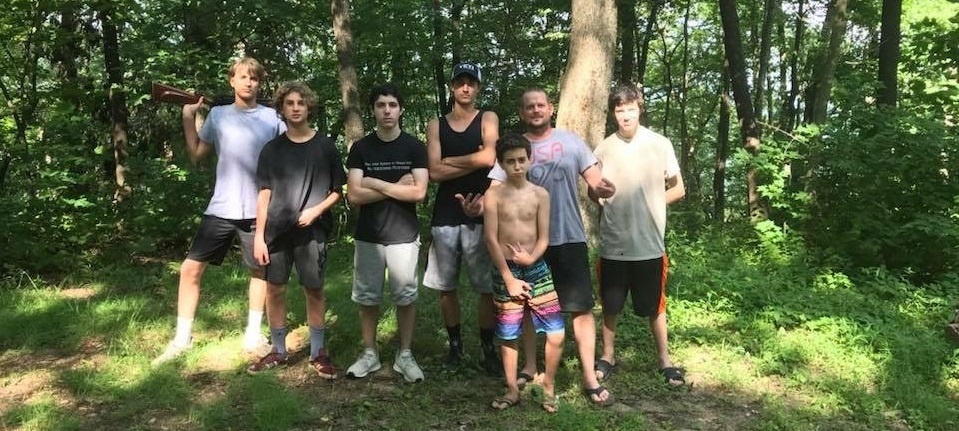 For more information on joining the ORR team and our current available positions, visit our Careers page--and take the first steps toward your next move to a meaningful career in fire protection.