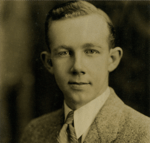 Clark Orr, Sr. had a passion for people. In 1948, took his Packard on the road with samples of safety products, calling on rural electric co-ops in Kentucky, Indiana, and Ohio. He made his first sale that year and ORR Safety was born.
A passion for protecting people
Clark Sr. laid down both family and company roots in Louisville, Ky., and continued to travel the area calling on rural co-ops, manufacturers, oil companies, railroads, rock mines, and other industries at high risk for employee injuries. It was often a difficult sale as worker safety was not top-of-mind in the days before OSHA. But Clark Sr. cared about people and he worked hard to convince business owners that if they took steps to protect their people those employees would ultimately be more productive.
The growth of a family business
ORR Safety was incorporated in 1950 and soon had its first employee. Clark Sr. continued to build relationships with businesses in need of safety supplies. Clark Sr. was a personable, trustworthy man with whom people enjoyed doing business.
Clark Sr.'s son, Bud began in the family bu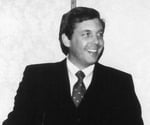 siness by spending his summers manning the Indianapolis storefront while employees enjoyed their summer vacations. In 1967, after finishing business school and serving in the military, Bud joined ORR Safety full time.
Protecting both people and property
In the late 1960s, Clark Sr. and Bud were approached with an opportunity to enter the fire protection industry. ORR Protection Systems was established in 1971 as one of America's first fire suppression companies. They were early pioneers in the sale of Halon 1301 as well as Fenwal's explosion suppression line. It wasn't long before ORR became Fenwal's top distributor.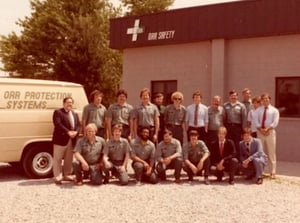 Today ORR Protection is the nation's leader in custom fire protection for businesses striving to protect their property and mission-critical data.
From the first generation to the second
In 1973, just as ORR Protection was making a name for itself, Clark Sr. died unexpectedly. The company was suddenly a ship without a rudder. Bud stepped up to lead both ORR Safety and ORR Protection and guide them into the future. While the foundation of ORR Corporation may have been laid by Clark Sr., the focus and heart of the company were, without a doubt, shaped and nurtured by Bud.
A focus on the environment
In the early 1990s, the fire suppression industry took a hit when Halon's negative impact on the ozone was discovered. The industry itself contracted while new technologies were developed but ORR Protection remained on the cutting edge by specializing in other systems used to protect mission-critical facilities such as CO2, foam, water mist, and flame detection.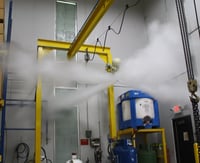 With the amendment of the Clean Air Act in 1990, Bud saw the changing environmental regulations as a growth opportunity rather than a setback. In 1991 ORR expanded its mission to protect the environment with the creation of InspectionLogic. As they had been since the birth of ORR Safety, safety and technology were at the core of this new endeavor. A small team developed software to address the new Clean Air Standards by detecting and identifying emission leaks that could ultimately damage the ozone. Today InspectionLogic is the leader in leak detection and repair (LDAR) software.
From the second generation to the third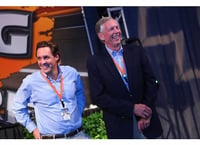 Today Mr. Orr's grandson Clark is at the helm of his family's company. He began working in the warehouse and with the ORR Safety Technical Services Division in high school, anxious to jump in and learn the business. Shortly after finishing college in 1998, Clark joined the company full time. He immersed himself in the culture and learned all aspects of the business by working in nearly every department including sales, information technology, and marketing.
2016 and Beyond
In 2016 Clark Orr, Jr. stepped into the role of Chairman of ORR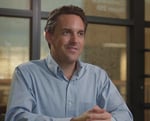 Corporation. Today the passion for people and innovation that made ORR a thriving business in the 1950s continues to propel us into the future. While the business landscape is ever-changing and ORR Safety was sold in 2021, the core values that make ORR unique remain the same as they were when Mr. Orr made his first sale from the trunk of his Packard in 1948.