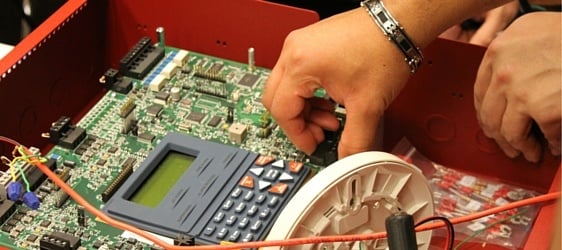 "Our people are our highest priority." Most companies say it, but many don't actually put it into practice. ORR Corporation was built on a commitment to our associates and putting people first. Our associates feel part of a strong family environment and the founders have always operated with a philosophy that if our associates are happy and valued, profits will follow. This strategy has been central to our success and growth.
This blog is meant to serve as a highlight of our people, their jobs, and their passions both inside and outside of their careers with ORR. Our goal is to provide you with a window to our culture and people, reflecting the story of our mission: protecting people, property and the environment.
Additionally, we will periodically highlight a certain position or job opening here at ORR Corporation. This allows us to show you a behind-the-scenes look of our operations and open up the conversation for you to possibly work for us. The first position we are highlighting is the Field Service Technician:
Are you a critical thinker? Do you enjoy solving problems in a work environment that's ever-changing and varied? Our Field Service Technicians are part of a team of dedicated service representatives acting as the face of ORR Protection Systems in the field to provide our customers with outstanding service day after day.
As a member of our Field Service team, you'll work closely with our customers to set up service, inspect, troubleshoot, and more in the important and growing Mission Critical fire protection arena. You'll need the ability to test all components, diagnose, and troubleshoot, as well as repairing and elevating issues when needed. But you won't be alone--one of our core values is building partnerships and we have a team of customer and field service support professionals that partner closely with our Field Service Techs.
Just starting your career and not sure if you're qualified? We have a robust training department and we provide and reward our associates' attainment of various levels of proficiencies and certifications. So what are you waiting for?