From the sunny coast of California, to the rolling green hills of upstate New York, ORR's highly trained Field Service Technicians are traveling from site to site making sure mission critical facilities are well protected and secure. This week we interviewed Jarret, a Field Service Technician who has been with ORR since December of 2016. In the interview below, Jarret walks us through his job seeking process, a typical workday and what training with ORR is like.



Tell us about yourself and your history.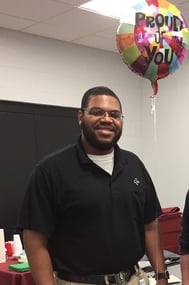 Jarret: "I've been with ORR since December of 2016. I spent the previous 10 years working as a dining room manager. At the same time, I was taking classes in the electrical engineering field, knowing that's where my interest was. After some deliberation I told myself, 'I'm done with this; it's time to move on.' That's when I came across ORR.
Outside of work, my wife and I are expecting a baby in November, so anytime I'm not working I'm focused on making her more comfortable and getting ready for the baby's arrival."
Did you go to school with the intent of working in the fire protection industry?
Jarret: "No, not particularly. I always knew I was interested in computers, electronics and working with my hands. When I first graduated from Mercer County Community College I wasn't exactly sure what I wanted to do with my degree. As I started filling out applications and really trying to get into the engineering field, I began to see how fire protection worked hand in hand with my interests. The idea of securing and protecting very important facilities further caught my attention."
What was your job search like after you graduated?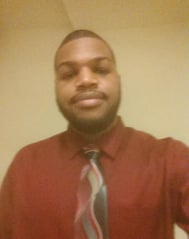 Jarret: "I graduated in 2013 and took a management position with my previous employer around the same time. After getting management experience for about two years, I decided I wanted to put my degree to use and make a career switch.
While I was filling out applications, I found ORR through ZipRecruiter and came across ORR's website for the first time. I did my research, liked everything I had read on the company, and started to focus my efforts on getting hired at ORR. My first impression was that they were willing to take on new people and train them to their high standards.
Thankfully I got a call back after I applied. It was at least a month-long process from when I first filled out my application to getting an offer of employment. There were a lot of interviews and other work that went into it."
What's a typical workday like for you?
Jarret: "I typically work Monday through Friday, although I've worked a few Saturdays here and there. I'm usually up and out of the house by 6 or 6:30 am. Depending on the job site location, I'll drive anywhere from 45 minutes to an hour and a half to make sure I am working by 7 or 8 am.
We usually start our days by meeting with the building engineer. Most of the guys I work with have been with ORR for years and are very familiar with the engineers they work with. After meeting with the engineer, we then make sure that the building is on test so we don't accidentally notify fire or police forces.
We only begin inspection and testing once we've verified that all suppression systems have been disabled. Then we decide amongst ourselves what part of the building everyone will be working on, what teams are going to split up, or if we are going to work together. After that, we walk through the building and begin testing, inspections, and make sure everything else is working."
What kind of training did ORR provide?
Jarret: "Within the first two months of getting hired I was already going down to the corporate office in Kentucky for training. I was there for two weeks for orientation and different classes that new technicians go through. I was in a pretty large group of 12 to 15 people from across the country.
In those two weeks they walked us through the equipment that we will use, the computer software used for inspections and testing, and other basics like how to put in your time for the week. They also introduced us to the different people we will be in contact with and familiarized us with different types of detectors, alarms and fire panels.
ORR Corporation has a dedicated training area in the corporate office that we spent a lot of time in. This area gave us hands-on training with different panels and systems and helped us prepare for some of the things we might see and do. Corporate took care of us throughout the training; they paid for us to get there and put us up in a really nice hotel room (that you have to yourself).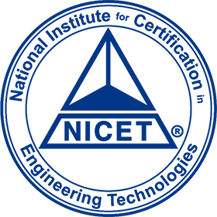 After my initial training, I was enrolled in ORRU, which led to two more trips to Kentucky. This was when they started getting us ready for the NICET exam. We spent a week going over a lot of NFPA and NEC material. Our instructor, Bob Devlin, told us everything we would need to know and study to get ready for the test. They also paid for and helped us schedule the NICET exam. I took mine in April and passed, so it all worked out well for me!"
What lessons have you learned since you started 6 months ago?
Jarret: "My supervisor and many others have been with ORR for years, so I'm always interested in hearing anything they have to tell me. It takes time to learn all these things. Relax, listen, be attentive, and it will come to you as long as you are willing to listen and learn."
---
ORR Corporation is now hiring Field Service Technicians across the country! Join our Apprentice Program, an expansive technician training course, or jump right in as an experienced technician. Click the button below to learn more about our technician positions.