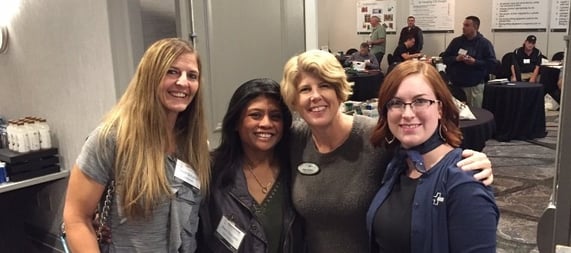 Being the first is never easy. For Sherrie (second from left above), ORR Protection's first female Field Service Technician, it took self-confidence and a willingness to be the first to break into a traditionally male role. We talked with Sherrie about her experience at ORR and how she paved the way for other female Field Service Technicians who followed in her footsteps.
Tell us a little about yourself.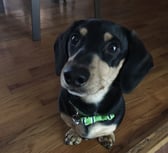 Sherrie: "I'm originally from California, went to Devry University for Computer Technology and still live in California to this day. In my free time, you can catch me watching Notre Dame football, traveling around sampling different cuisine, or playing with my little dachshund Zeke!"
What is it like to work at ORR's Orange County branch?
Sherrie: "I work with six other technicians out of our office in Orange County. We travel all over California; we could be anywhere from San Diego all the way to San Luis Obispo. Sometimes we also travel to Arizona or Northern California to help out at the ORR branches there."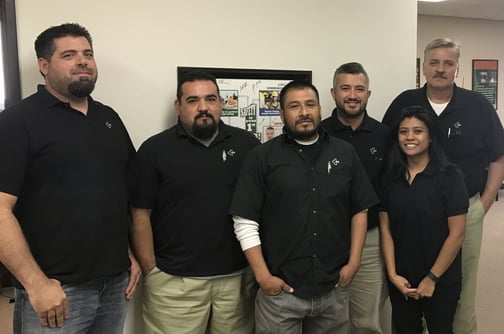 ORR Protection's Orange County, CA Field Service Technicians
How did you first hear about ORR?
Sherrie: "I heard about ORR while I was still working at a different fire protection company. One of the ORR operations managers called me for an interview back in 2011, and that was the first time I heard about them. I initially didn't follow through on that interview because I was perfectly fine where I was at the moment.
Last year, 2016, I circled back to talk to ORR after I decided I wanted to take my career in a different direction. I had already met many ORR technicians and heard them talking about what it was like to work here.
At my old company, I was only doing fire alarm testing, even though my specialty is suppression system testing. ORR gave me the opportunity to do suppression testing and I've been here for a year now."
What is a typical day like for you?
Sherrie: "My day starts by looking at the schedule I receive from our dispatcher. I take a look at my route and make sure I have all the parts or batteries I'll need to complete the day's jobs before heading out. If I don't have everything, I'll swing by our office and pick up what I need. After that I head to the first site on my schedule.
Once on-site, we check in with our point of contact and start our inspection and testing procedures. As a suppression system tester, I check FM 200, Halon, and Inergen tanks to make sure the pressure and liquid levels are looking good, as well as the discharge sequence to make sure the sequencing of the panel works correctly."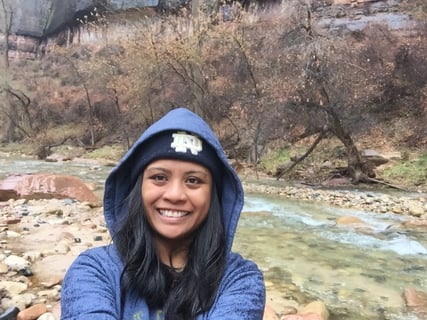 Sherrie is a BIG Notre Dame Football fan
How is ORR different than other places you've worked at?
Sherrie: "ORR is a big family. I felt like a number at other places I've worked, but not ORR. When I was at new hire orientation, everyone already knew our names. It was unlike anything I've ever experienced before, even the executive team knew my name! They care about you and how you're acclimating to the new work environment. ORR is just a big family."
Do you have any advice for other females thinking about a career in fire protection?
Sherrie: "You have to have a thick skin. In any historically male role, you have to prove that, as a woman, you are just as good at what you do. As long as you're confident in yourself and know what you are doing, you will succeed. No matter if you're male or female, you have to have great attention to detail and be willing to work hard."