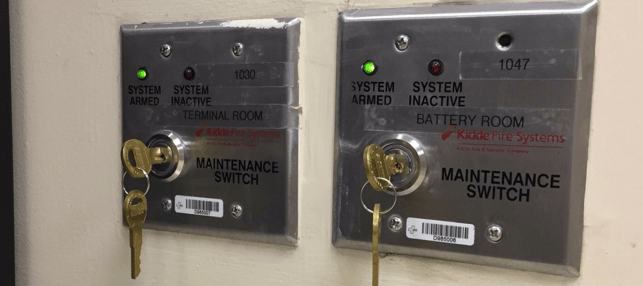 What is Fire Suppression?
What's a Field Service Technician?
What exactly do you do?
At ORR Protection we offer mission critical fire protection services to some of the most pivotal companies in the country. That means that when we do our job well, no one hears about it. So we get these questions all the time – what do you do?
We think the best people to answer these questions are the ones out in the field, doing the work every day. So we've started a 'Day in the Life' series, to give a glimpse into what our fantastic associates do every day protecting people, property, and the environment. Check it out!
Meet Anthony, a Field Service Technician for ORR Protection in Fort Lauderdale.
What is a typical day like for you as a Field Service Tech?
Anthony: "No day is ever the same. Our company primarily communicates through email, so I usually start by checking my email and my schedule. Some days I'll get a call and spend all day at a site, and other days I'll visit multiple sites. It just depends on the situation and what needs to be done."
What sets ORR apart from other employers?
Anthony: "The trust they give us. You have to be driven and a self-starter to work here. ORR trusts me to be autonomous and get my job done. There isn't anyone who's always looking over my shoulder telling me to go left or go right. They give me the power to make my own decisions about what I need to do to get something done. At the same time, they also give me feedback when I need it. If there was something I could've done better, they will let me know, and I will take that feedback and improve.
Ultimately, one year of working at ORR has given me the fire protection knowledge that would take five or six years anywhere else to build. The people here really know fire protection, and I can truly say we are experts in the industry."
What made you consider ORR as a place to work?
Anthony: "First of all, I had heard about ORR and the reputation they had from other technicians. Everyone was talking about how they're different from other companies, how they respect their workers, and how they truly are the experts in fire protection.
After hearing this, I decided to do a full check up on the company and see if they would be the right fit for me. I checked their website, talked to some employees, and read reviews across different job boards. I couldn't find anything that made me hesitant to work for them. I then decided I wanted to learn more and go through the application and interview process."
What have you learned since you first started?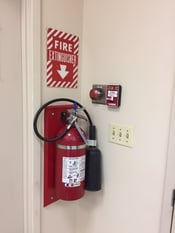 Anthony: "There are two things that come to mind. The first is to always double check. Spending an extra five minutes to double check what the problem is, or double check that I wired something correctly, can be the difference between a costly mistake and getting the job done right.
The second thing is don't be afraid to ask questions. My supervisor would much rather answer a question of mine than have me be unsure about something I'm doing. When it comes down to it, it's all about doing your job correctly and the best you can, and double checking and asking questions help get you there."
---
Thanks Anthony for taking the time to share your experience.
We're looking for more Field Service Tech's just like Anthony across the country. Visit our Careers Page to find positions near you.