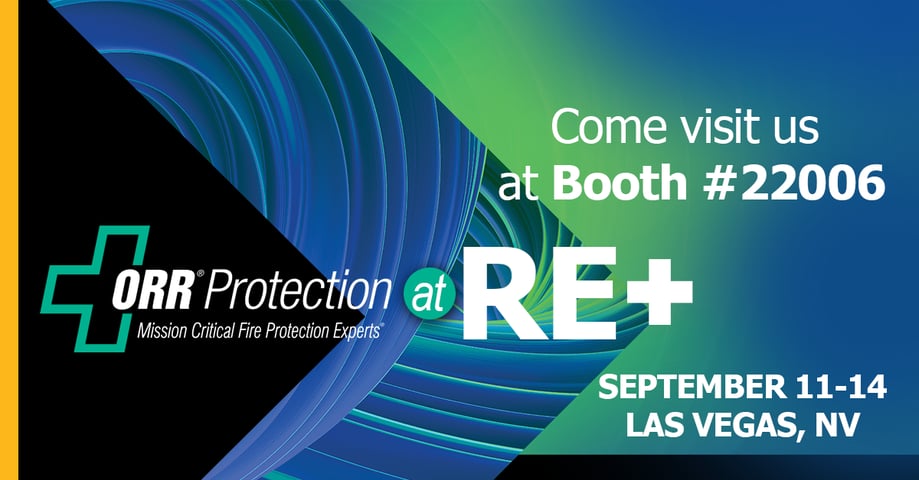 ORR Protection's Power Generation team will be in Las Vegas, September 11-14 for RE+2023!
RE+ is the largest clean energy event in North America for industry professionals and students interested in the renewable industry's latest innovations and services. There will be over 27,000 attendees and more than 1,100 exhibiting companies coming together to connect and experience an in-depth educational program led by industry experts.
ORR Protection will be set up in Booth 220066 (Sands Expo level 1). Stop by and say hello to Rick Reynolds, Chuck Hatfield, Rhonda Rogers, and others from our Power Generation team. We would love to connect with you at the show. Come to our booth or fill out the form below to connect with us and schedule a time to grab coffee with us.
If you aren't already signed up to attend, we would love to get a ticket in your hand. ORR has a limited number of free passes available on a first come, first served basis. Complete the form below to see if we have any promo tickets still available to RE+2023!
About RE+
RE+ brings the modern energy industry together to foster a cleaner future for all. The largest and most comprehensive event in North America for the clean energy industry, RE+ is comprised of Solar Power International and Energy Storage International and brings together an extensive alliance of renewable energy leaders for multiple days of programming and networking opportunities. RE+ also incorporates business opportunities and education content across the clean energy industry including hydrogen, microgrids, EV charging and infrastructure, and wind energy.
Get RE+2023 Tickets