We are excited to announce that ORR Protection has recently acquired Liberty Building Technologies, Inc. based in Prosper, Texas.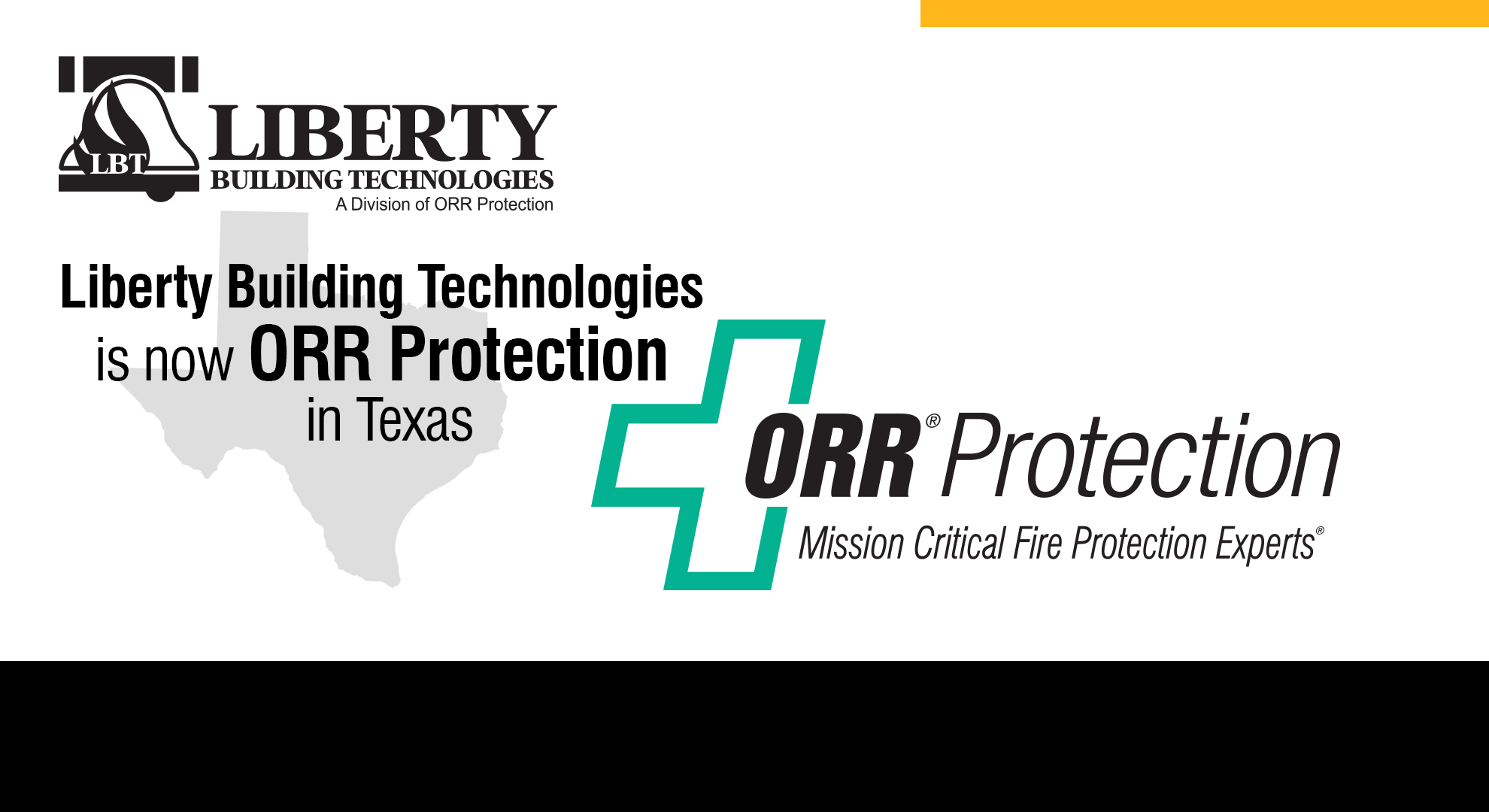 Liberty Building Technologies already has an excellent history of reliable and timely service work in the fire industry, and we're excited to build on that heritage with ORR Protection's nationwide service offerings.
Larry Clay, Kim Miller, and everyone at Liberty have joined the ORR Protection team, combining resources, relationships, and a shared commitment to excellence in fire protection and outstanding customer service.
Moving forward, Liberty will operate under the name of ORR Protection Systems, Inc. With this transition, we are excited to see ORR Protection serve existing Liberty customers and reach new customers in the gulf region.
Being a part of the ORR Protection family means gaining access to our team of experts and years of industry experience. Our team is available to help you solve your toughest fire protection challenges, and you can reach out anytime to Ask an Expert for assistance.
To learn more about ORR Protection, visit our About Us page, or to get more information about working with our team, request a quote.