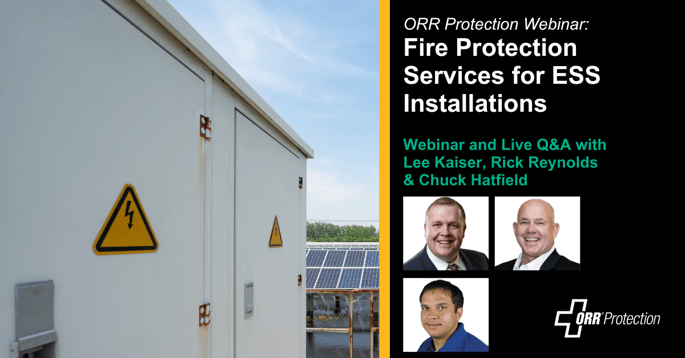 Watch the Live Q&A with Lee Kaiser, Rick Reynolds & Chuck Hatfield
In this webinar presentation and live question and answer session with ORR Protection experts, you will learn the basics of what it takes to protect your people and property from a costly energy storage system fire.
Listen to resident ESS expert and master electrician, Rick Reynolds, explain what ORR Protection can do to prevent catastrophe in your energy storage solution and the best methods for maintaining uptime should the worst happen.
Join the panel discussion led by Lee Kaiser to answer common questions about ESS and fire protection submitted by the webinar participants.
Watch Now