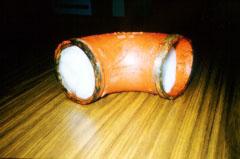 High-challenge sprinkler systems are the prevailing design for fire suppression in a warehouse. Racked storage systems for flammable commodities are frequently addressed by ESFR (Early Suppression Fast Response) and Large Drop sprinklers. In some cases, installations require in-rack sprinklers to address the needs of the storage system. For most warehouses, additional means of fire protection are necessary.
When warehouses have special environmental constraints, additional measures must be taken. Specialty warehouses like ones for storing pharmaceuticals or frozen goods require features which go beyond code minimum sprinkler requirements.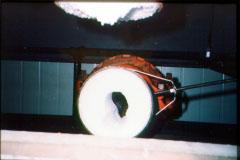 There are several challenges that arise when trying to find the right fire protection system for a pharmaceutical or freezer warehouse. These spaces can be very large and part of a critical distribution and supply chain which warrants additional evaluation of the risks involved. Some concerns are:
Contamination of product from smoke, heat, or the sprinkler system

Low temperatures or possibly a below-freezing environment

Low humidity in the space leading to faster development of fires

High ceilings

Density of storage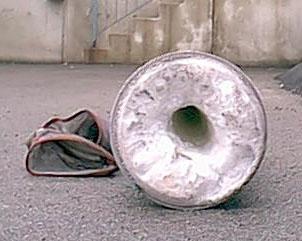 The impact of a fire in this type of environment has varying affects. The product damage from the smoke in itself can be devastating. One must also consider the damage caused by sprinklers, extinguishment, and restoration efforts (e.g. loss of inventory, water damage, business interruption, demolition, and reconstruction).
There are four types of fire protection systems recommended for pharmaceutical and freezer warehouses. Each of these systems varies in its effectiveness and primary goals. Higher performance systems include fire detectors with faster response times to notify personnel of a problem so damage can be minimized.
If you have an application where air sampling or VISD is worth considering or have further questions regarding fire protection in specialty warehouses, ORR's experts can help.