Mission Critical Fire Safety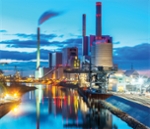 Power generation facilities, whether hydroelectric, or fossil fuel, all present significant and varied fire hazards, from both the fuel and the rotating machinery. Fire also poses a significant business risk, not only because power plants are a major capital investment, but also because downtime can have serious repercussions for those who depend on an uninterrupted supply of electricity.
CONSIDERATIONS & PROTECTION
Generators: The combination of a fuel source and high heat create conditions where a malfunction could quickly lead to a destructive fire. Turbines are protected with CO2 or water mist. Fires resulting from ruptured fuel lines feeding diesel engines can be extinguished with a water mist system that blankets the area with a fog.
Control Rooms: Computer and control system equipment in close proximity to high voltage poses a risk of electrical fire. Smoke and heat detection in combination with waterless clean agent suppression will extinguish fire without causing harm to control room equipment.
Battery Rooms: This natural environment for hazards due to fire or toxic fumes can be protected with early warning smoke and gas detection using air sampling systems.
Transformers: Outdoor transformers should be protected with heat detection and deluge sprinkler systems.
Cable Tunnels: High voltage cable running through a confined space is monitored with smoke and heat detection. Linear heat detection provides a fast indication that conditions are changing and require immediate attention.
FIRE CODES & STANDARDS
Transformer Fire Protection NFPA
NFPA 2001: Clean Agent Fire Extinguishing Systems
NFPA 12: Standard on Carbon Dioxide Extinguishing Systems
NFPA 12a: Standard on Halon 1301 Fire Extinguishing Systems
NFPA 750: Standard on Water Mist Fire Protection Systems
NFPA 72: National Fire Alarm and Signaling Code
NFPA 25: Inspection, Testing and Maintenance of Water Based Fire Protection Systems
NFPA 10: Standard for Portable Fire Extinguishers
NFPA 11: Standard for Low-, Medium-, and High-Expansion Foam
NFPA 11a: Standard for Medium- and High-Expansion Foam Systems
NFPA 850: Recommended Practice for Fire Protection for Electric Generating Plants and High Voltage Direct Current Converter Stations
NFPA 851: Recommended Practice for Fire Protection for Hydroelectric Generating Plants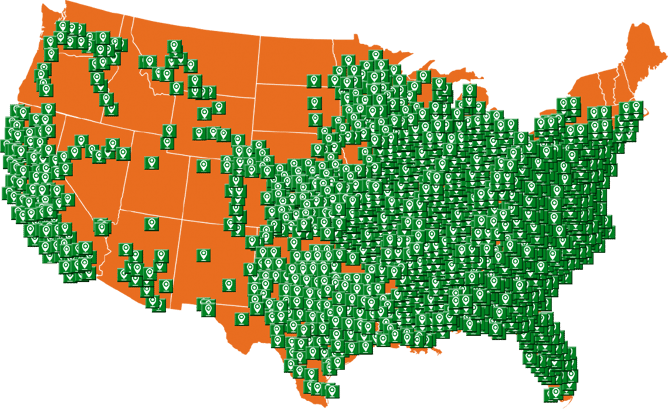 Serving over 30,000 systems Industrial Services
Turbine Generators
Gas/Diesel Generator Units
Hydroelectric Generators
Electrical Equipment Room
Lube Oil Rooms/Areas
Coal Handling Systems
Dust Collectors
Exhaust Ducts
Cold Rolling Mills
Grinding/Machining Units
Paint Booths
Design Flexibility According to Your Needs
Low Pressure/High Pressure CO2 Systems
Water Mist Protection
Clean Agent Systems
Safe, harmless to people, environmentally friendly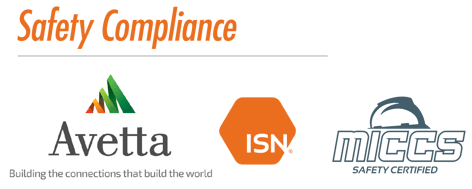 In any operation, the quality of the work completed is significantly impacted by the skill of the individual performing the work. At ORR, all of our processes are structured to meet the newest ISO 9001:2015 Quality Standards. Registration NO: 17-096053.1Q
A comprehensive service agreement with ORR Protection offers you a path to standardize fire system Inspection, Testing, and Maintenance operations throughout all of your facilities. Whether it is local, regional or national, ORR's Service System approach provides your company with...
Experience Where and When It Counts
The average ORR Field Technician has over 8 years of field experience.
Manufacturer-Trained, Licensed and Certified.
Technicians are trained and required to meet our ISO 9001:2015 compliant Quality Management System (Certificate No 17-096053.1Q).
Single-Point-Of-Contact NAC (National Account Coordinator)
ORR has the capacity to manage all of your fire systems - regardless of where they are located - through one service coordinator at our NDC (National Deployment Center)
National Uniformity.
Consistency.
Work flow efficiencies. (Less coordination on your part.)
Significant time and money savings.
Service Effectiveness
Strategically located field technicians for emergency response.
On-Line Reporting.
Fully stocked service vans.
Technicians have instant access to past inspection and maintenance history.
Avoid future problems and unplanned expenses.
OPEX and CAPEX budgeting.
Available Twenty-Four/Seven
24 hours a day, 7 days a week and that's our commitment.