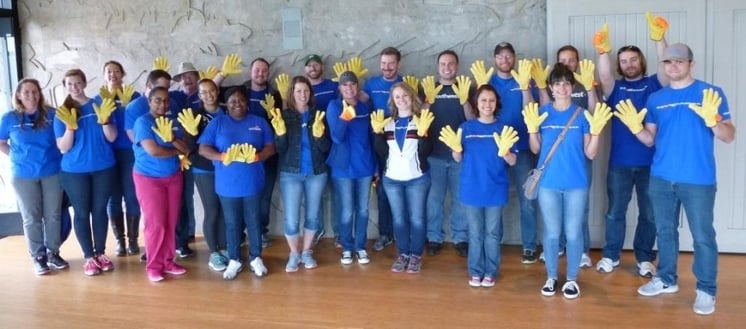 On March 29, 2016, a group of Southwest Airlines volunteers helped to clean up the Trinity River at Audubon. No conservation effort is complete without great hand protection,and this was no exception. To help protect the hands of these hardworking volunteers, ORR Safety donated safety gloves for the whole crew.
The Trinity River has a long history of major floods stretching back to a disastrous and fatal flood in 1908. Recently, the river is more prone to minor floods which leave trash and debris along the banks. As the longest river with a watershed in Texas, the trash that the flooding leaves would quickly stack up without the cleaning efforts of volunteers.
The main source of the trash is litter that makes its way to storm drains. You can do your part to help volunteers across the nation by always disposing of your trash in the proper place and recycling items that are able to be recycled in your area. If you see trash, pick it up and help volunteers like the folks at Southwest Airlines keep our rivers clean!
ORR Safety enjoys being able to partner with great companies like Southwest Airlines to make an impactful difference in our communities. We hope to continue these volunteer efforts that make our communities a better and healthier place to live.