I grew up in a family of volunteers. My parents instilled in me at a very young age that I should do my part to give back. As a family we would volunteer with Brightside, cleaning up streets and planting trees. I specifically remember my dad saying "When you see a problem, don't expect someone else to take care of it – take care of it yourself." It's this rich tradition of service that has fueled my passion for people and purpose.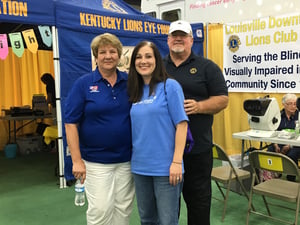 Becky volunteering with her parents
When I joined ORR in March 2017 I immediately began asking about opportunities for outreach. It didn't take me long to secure a spot on the ORR Community Outreach Committee. And just last month I was afforded the opportunity to lead the committee.
ORR's Community Outreach Committee currently supports both national and local organizations by raising money and donating time. Our largest connections are with the Louisville-area chapters of Make-A-Wish, Ronald McDonald House and Habitat for Humanity. My goal for the next year is to expand the committee's reach outside of this region and establish a truly national presence. I want to make sure all ORR Associates across the country have an avenue for service.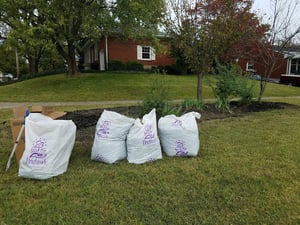 Volunteering for Brightside
We currently host a number of events throughout the year to raise funds to assist with our giving. The committee plans to continue this while also giving associates more opportunities to give their time and energy to the organizations we support. ORR is such an amazing group of people with big hearts and caring spirits, I want to make sure we're offering them the chance to use their time, talents and treasures in service to others in our community.
ORR's Community Outreach Committee has been serving our community for many years. I'm proud to be part of a company that has such a heart for people. And I'm especially excited about 2018. It will be the beginning of a recharged, renewed dedication to outreach and service for ORR Associates.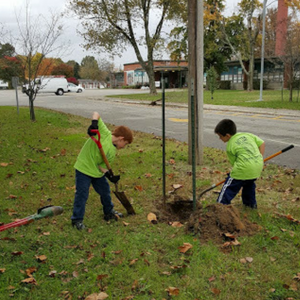 Becky's sons continuing the family tradition of volunteer work
I still volunteer with my parents for Brightside. But today my husband and two sons are cleaning up streets and planting trees with us. It's a family affair and a tradition I hope lives on in our family for generations to come.