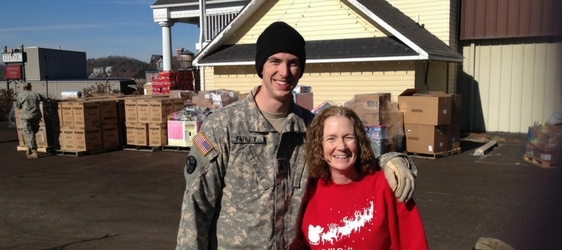 After a deadly E4 tornado hit Henryville in 2012, the small Indiana town was devastated. The tornado, which traveled from southern Indiana to northern Kentucky, left a path of destruction in its wake by destroying the local high school, flipping cars, and demolishing houses. Cleanup and rebuilding efforts were slow, but with outside support Henryville was able to bounce back and rebuild. So when the residents of Henryville got news of the fires breaking out in Gatlinburg this fall, they decided to jump to action and pay it forward.
One of the Largest Natural Disasters in TN History
In late November, a fire broke out near the Great Smoky Mountains National Park. The fire quickly spread to surrounding areas, including the populous areas of Pigeon Forge and Gatlinburg. By mid-December, the fire has claimed 14 lives, injured 175 others, and destroyed more than 2,400 homes and businesses. It will take time to know the full extent of the fire, but the Sevier County Mayor estimates that over $500 million in damages have occurred and the National Park Service estimates 20,000 acres of the National Park burned.
Throughout all the hardships, the affected communities have been resilient and those surrounding them have opened their homes to their neighbors with open arms. Local news coverage of the areas show the overwhelming response from other Tennesseans and those beyond.
Relief Efforts Underway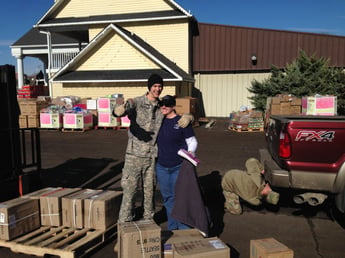 ORR Associate Dora Klinstiver and three others, Tim Aldendorf, Susie Aldendorf, and Scott Wright, along with the help of the Henryville Presbyterian church, organized to provide relief items to the area in order to pay it forward on behalf of the Henryville community. Thinking back on the 2012 tornado, Dora said: "If it weren't for the donations and volunteers that came to help clean up, it would have taken Henryville a lot longer to recover." With this in mind, they organized a trip to bring donated relief items to Tennessee.
Relief items are often the things we use everyday in our own households. The items the Henryville group provided include rakes, shovels, brooms, bleach, laundry detergent, toothpaste, toothbrushes, deodorant, kids hats and gloves, diapers, baby wipes, school supplies, feminine products, and toilet paper.
ORR also aided in the relief efforts by donating 60 cases of items that included work gloves, latex gloves, dust masks, respirators, and safety glasses.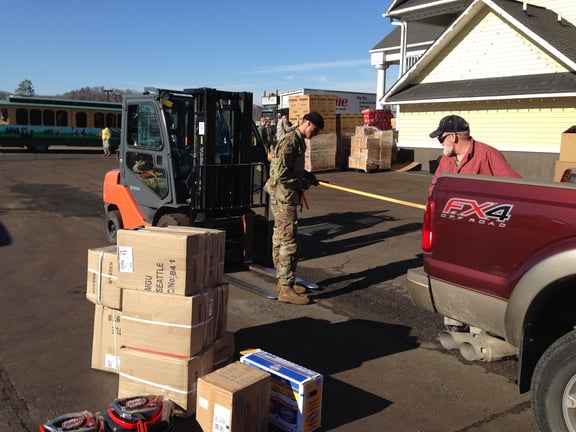 How You Can Help
The organization the items were donated to is called Mountain Tough. Mountain Tough has been an information hub for the people of Sevier County during the fires the last month. It provides updates on the status of the fires and links to other resources for more area information. Mountain Tough is also a place for those seeking help to receive food and supplies, put in a housing request, seek counseling, and get their recovery questions answered.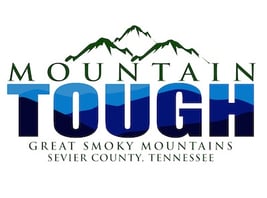 If you would like to help, you can register to become a volunteer, donate specific items, or donate money on the Mountain Tough website. We commend the team from Henryville for their thoughtfulness and willingness to help in the time of need for our Tennessee neighbors. Our thoughts are with everyone in Sevier County as they begin to rebuild from this tragedy.