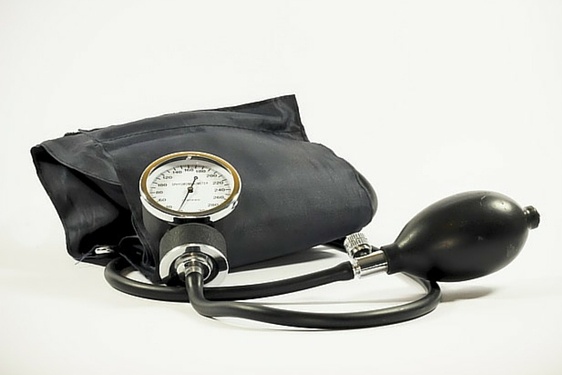 If you donate blood, you may have several reasons as to why you do it. Some of us choose to donate because we have seen the benefit that has helped someone close to us. Others simply give to help other people. Whatever the reason, the act undoubtedly creates a positive impact on humanity. 1 in 7 people entering a hospital need blood, and the only way to get it is from volunteers. Besides the immediate help to those that need blood, there are a variety of benefits that come with giving.
1. Free Health Check-Up
Before blood is drawn, each participant receives a free health check-up. This brief physical includes a blood pressure test and hemoglobin assessment. If you get these checked regularly, which you should, then you can knock out two birds with one stone...all for free! Frequent blood pressure tests allow you to keep track of your health and recognize any possible problems before too much time passes. Similarly, a hemoglobin screening alerts you of any potential issues, giving you time to get necessary treatment if the levels are off.
2. Blood Type Analysis
If you don't already know your blood type, giving blood is a great way to find out. Depending on the location, you can often get a Donor ID card sent to you in the mail 2-4 weeks after you donate. Once you receive this card, carry it on you, as it may help in the rare case of emergency. Otherwise, when no donor card can be located in an emergency situation, type O can be transfused to all patients. Conversely, because type O is universal, it's in short supply because it the most requested by hospitals, and only 9% of the US population has this type.
3. Meet New People at blood drive
A blood drive at your school or workplace is a great way to expand your network. You may connect with a coworker that works in another department or a student who lives on the other side of campus. If the drive is for the wider community, you will have the chance to meet people from all walks of life. There is ample time to speak while giving and you can unite under the common interest of helping others!
4. Join 6.8 Million People
Although most collection centers are always looking for more volunteers, when you donate you will join 6.8 million people in the U.S. that give every year. As if this wasn't cool enough, most blood drives will give you gear that sports your status as a donor. The more you donate, the more gear you receive to reflect your generosity! You may start to notice others wearing t-shirts and drinking out of coffee mugs that celebrate their donation. Don't forget to give them words of encouragement, their donations are saving lives every day!
Whether you donate your time, money, or blood, you can rest assured that you are helping in ways you may not be able to see. There will always be a need for blood, and the only way to meet this need is donations from volunteers. If you would like to learn more about donating, click here to find the closest donation center to you.
If you are an ORR Associate, we will be hosting a mobile blood donation center at our headquarters in October. Hosting a blood drive is a true partnership where everyone wins. Click the button below to learn more about this event.