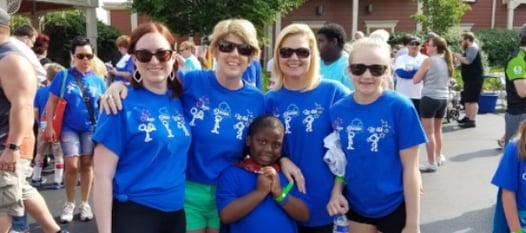 When I first spoke with Amy, Talent Acquisition Manager for ORR Corporation, I had never heard of ORR and didn't know anything about the safety industry or fire suppression systems. Fast forward several months later and I'm proud to be one of the newest members of the ORR family. As a Talent Acquisition Recruiter, it's now my job to find the right people to join the ORR family and help us grow. I can't do that without knowing the company, the industry, and the work we're doing, so I've been absorbing as much as I can, as fast as I can.
A few things I've discovered about ORR so far:
What is ORR Corporation?
About 70 years ago Clark Orr Sr. recognized that dangers at work were keeping people from making it home to their families at the end of the day. This knowledge inspired him to sell safety equipment directly to companies so they could better protect their employees.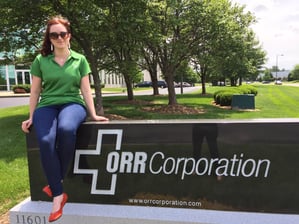 Since then, ORR Corporation has grown from one man selling safety products from the trunk of his car to a company with 28 regional offices across the country. We have three separate divisions (see each below), and just over 500 employees – all focused on protecting people, property, and the environment in one way or another.
But not everything has changed. The passion for safety, family, and integrity that inspired Clark Orr Sr. to start the business was passed down to his son, Bud, and now his grandson, Clark Jr. who is leading us into our next stage of growth.
ORR Corporation's divisions include:
ORR Safety – partners with businesses to provide customized safety solutions
ORR Protection – provides mission-critical fire alarms and special hazard fire suppression systems
Inspection Logic – produces the technology to detect and measure air contaminants
Who is ORR Corporation?
ORR Corporation is unlike any other place I've worked. As I toured the building on my first day I was introduced to so many smiling, friendly faces. On my second day, people I vaguely remembered from the other side of the office knew me by name. By the end of the first week, the entire executive team had, at one point or another, stopped by my little corner cubicle to say hello. I received not one, but two handwritten cards welcoming me to the company.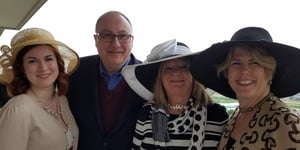 I realized very quickly that this really is a family company. I don't mean that ORR is family-owned, although it is, but that the team really feels and acts like a family. ORR Associates truly care about this company and the people they work with. It's as if they've known each other their whole lives, and with nearly 20% of ORR Associates having worked here more than fifteen years, they really have.
If you're interested in joining the ORR family, visit our Careers page to view all openings within our three branches. To learn more about what ORR Associates are involved in outside of the office, visit our ORR Gives Back blog.
---
About the Author: Amanda Sweet joined ORR as a Talent Acquisition Recruiter in February 2017. She works out of the corporate office in Louisville, KY to pair top talent with ever growing company needs across the country.