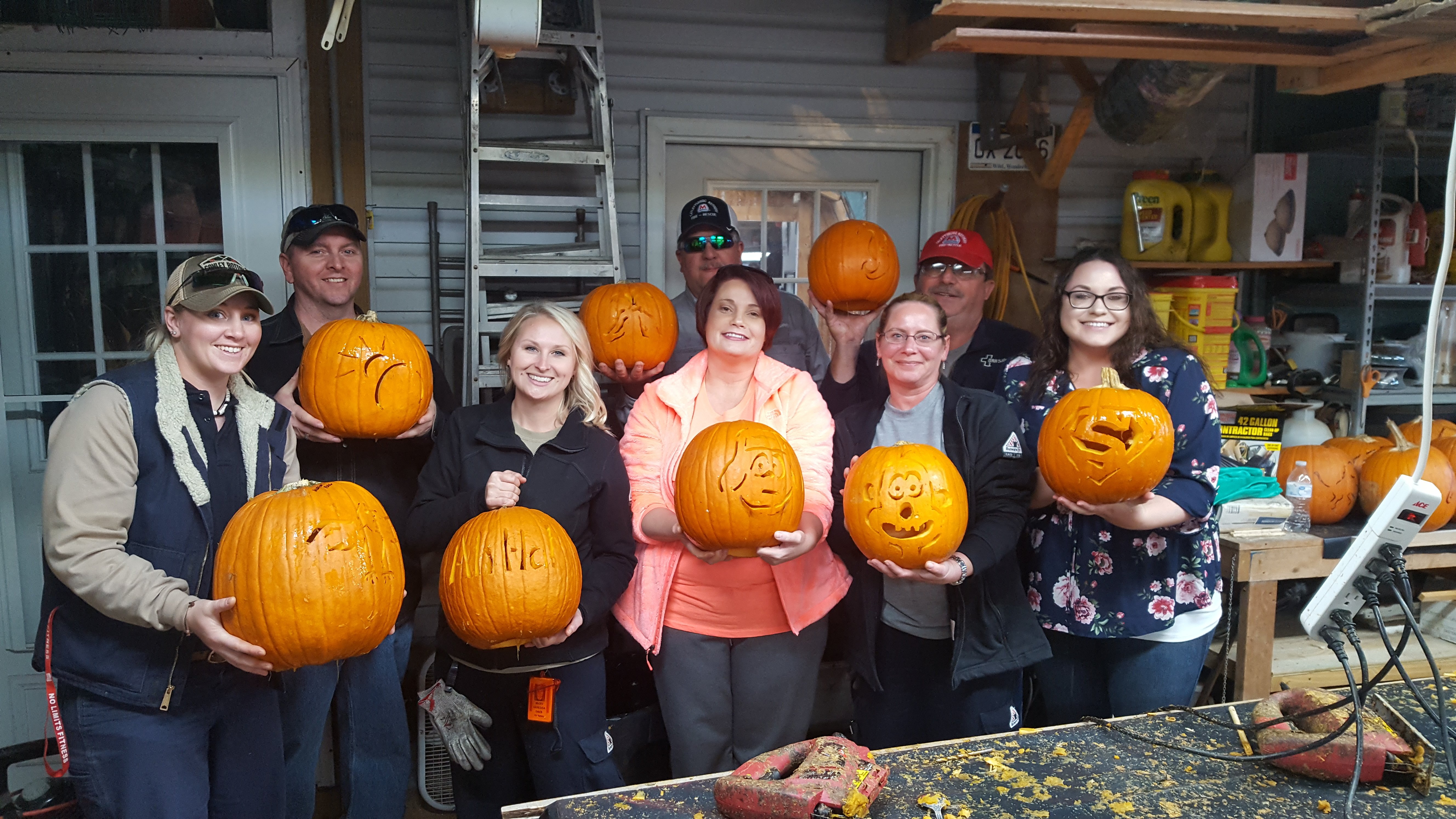 There's a path for you at ORR. This is the message our team members want to drive home as they share their ORR stories. Today, we're introducing Kelly--a service supervisor with ORR Safety whose passion for community outreach has found a home at work.
For nearly 13 years, Kelly has been a familiar and enthusiastic face at ORR. After being referred by a friend, Kelly began her career at ORR in 2007 as a field safety service technician. Through the years, she has created meaningful relationships with customers, team members and principles in our industry.
"Since becoming ORR's site supervisor at the Catlettsburg, KY Marathon Refinery in 2010, I have had a very positive experience with the support of ORR," says Kelly. "I have grown our company with the expansion of jobs over the years and have made positive changes within both ORR and our client partner, Marathon."
Respect, Trust and an Upward Journey
"We have grown to earn the respect and trust of Marathon employees, as well as other contractors on site," Kelly says of her interactions in her daily work at ORR.
"The best part of my job--besides having a great team to work with, who foster honesty and respect among us all--is that I get to watch them grow, and we get to grow together as a family, too."
In her specific role as a service supervisor, Kelly feels that she has honed her skillset and is proactive and capable when it comes to helping keep our customers and their teams safe on the job.
"I enjoy solving problems and providing solutions. I feel a sense of accomplishment knowing that my team and I have a job to come back to each day."
Feeling In-Sync with ORR's Core Values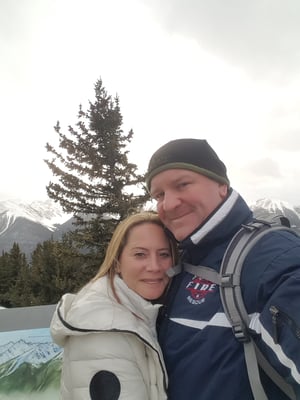 At ORR, we center ourselves around a few, key core values that guide our actions and help us lead by example, no matter your title.
"'We are thankful and driven to be better' is the core value that resonates with me most," says Kelly (at right, with her husband Tony). "This particular core value defines how I have felt since day one with ORR. This company has given me the opportunity to prove I can do the job they hired me for. Not everyone receives an opportunity like this, and I think my team is made up of wonderful, hard workers because of this."
"Each of them, including myself, have experienced difficulty in the past before receiving this opportunity, and we do not take our careers for granted," says Kelly. "Each day, we move forward being better than the day before. We work hard to make sure we all return home safely at the end of the day."
Meaningful Community Outreach in the Marathon Event
Kelly's team recently tackled an outreach event with Marathon that helped members of their community keep up their homes if they weren't physically able to do it themselves. From cleaning gutters and painting fences to moving, it was an incredible display of all-hands-on-deck to help others.

"We were made aware of this event through Marathon and we wanted to participate, to give back and show thanks. We assisted an elderly couple with some up-keep on their property including yard work. They were so appreciative that we all left that day feeling so thankful that we were able to help."
And this isn't the only time that her team joined forces to help the community. At Christmas, Kelly's team works with Marathon to help area children enjoy their holiday by providing them with gifts and helping to throw a Christmas party for young children living in a local shelter.
"We help with the party, food and stocking stuffers. They also get to meet Santa, have pizza and cupcakes and open tons of gifts."
"We are always looking for ways to help the community--and when we are made aware of them, we enjoy doing it as a team. It's great team bonding!"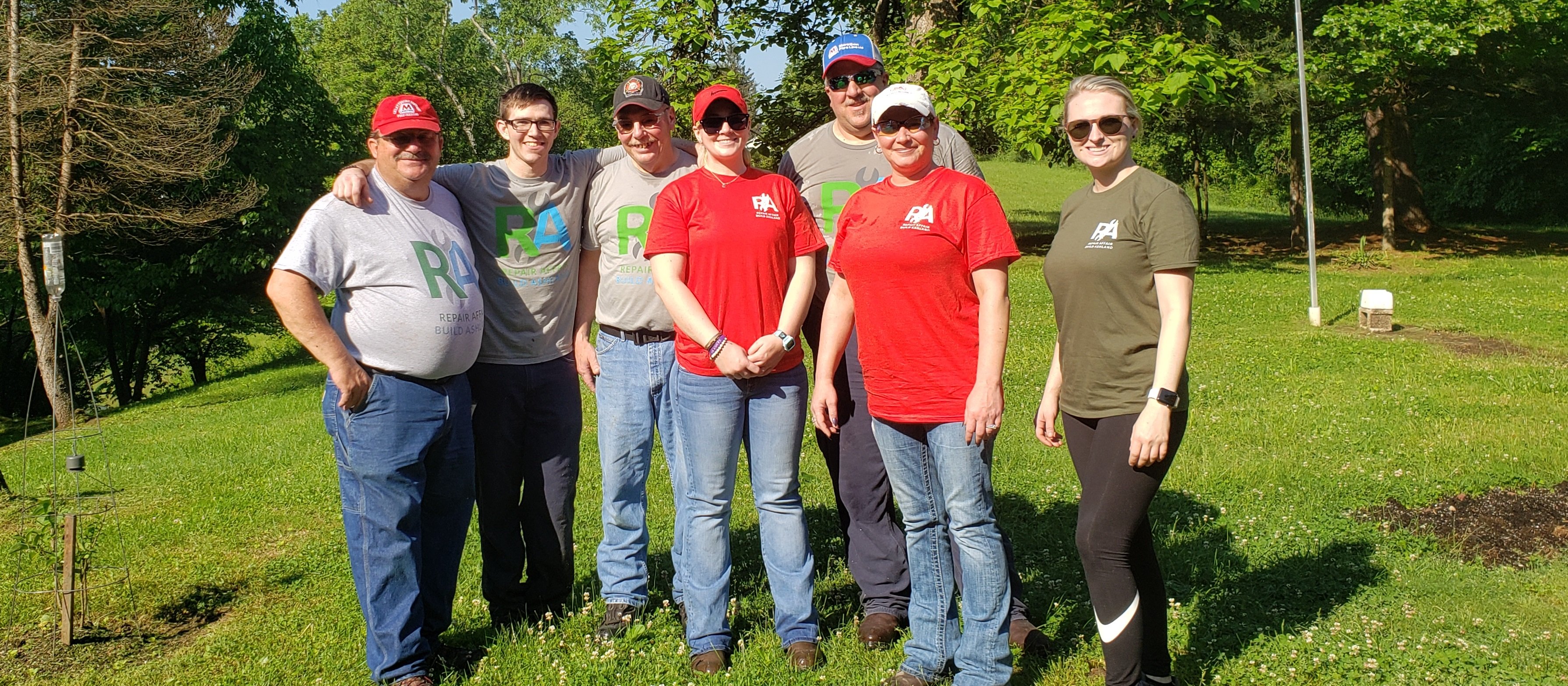 Find Your Passion When You #JoinORR:
Team members like Kelly make the ORR team incredibly proud. From your daily work to opportunities to give back to your community, we hope you join us to take advantage of the many possibilities in a career at ORR. You can start here by exploring the current available positions at ORR.