ORR Corporation has a long history. The company has impacted countless people and our name is known from coast to coast. Now one ORR employee has made it his mission to take the ORR name on a journey across the country and around the world.
Under the Sea
Don Cox is the Southeast Regional Manager for ORR Protection. He is also a certified dive instructor. Don recently had an ORR banner created and took it with him to the bottom of the Caribbean Sea.
"I got the idea after having an underwater banner made for my wife's birthday," explained Don. "I thought it would be fun to create a durable banner with the ORR logo on it and have it passed to different associates who would then help document the banner's journey."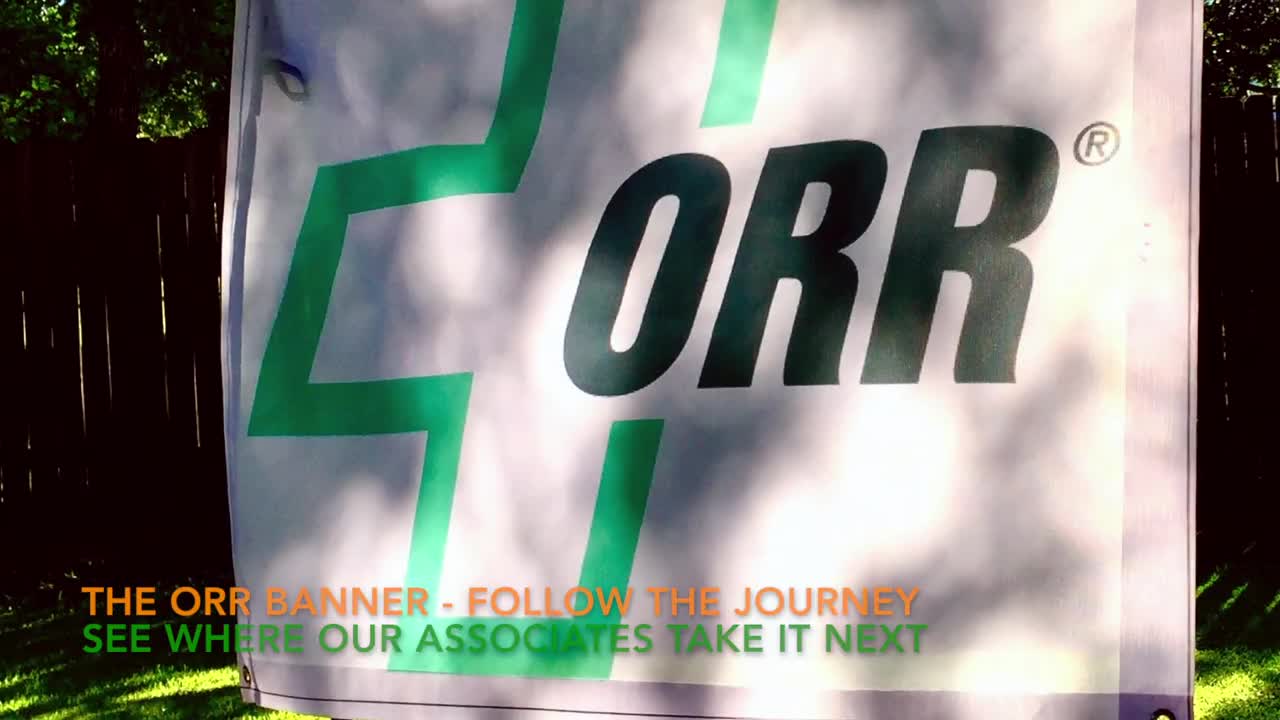 Lake Life
After diving with Don in Grand Cayman, the ORR banner headed back to the US to spend a weekend at the lake. Austin Henderson, OPS National Accounts Coordinator, enjoys spending time with his family exploring the natural beauty of north Georgia. This summer Austin included the ORR banner in his adventures as he played at Lake Weiss, traversed Amicalola Falls and relaxed at his family's farm.
Bound for Brazil
Next up for the ORR banner was a trip to Brazil with OPS National Accounts Coordinator, Danny Demelo. Danny got the handoff from Austin and included the ORR banner in his international adventure.
Danny returned home to Florida only to be greeted by Hurricane Irma. Fortunately, both Danny and the ORR banner came through the storm unscathed.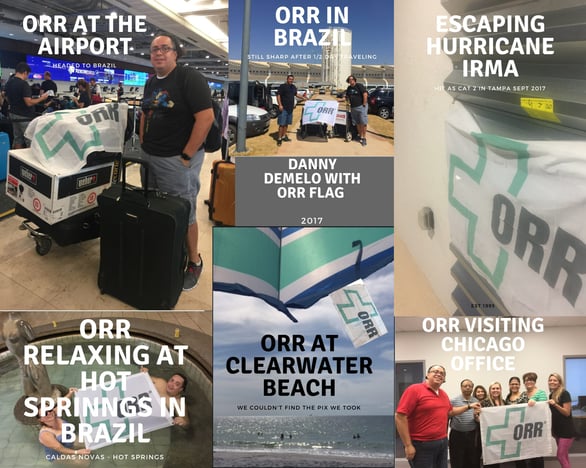 The Journey Continues
From the crystal waters of the Caribbean to the diverse landscape of Brazil, the ORR name is being proudly displayed around the world.
"I love this company and what it stands for," Don explains. "ORR is a family-owned business with family-like principles. I want more people to know about and appreciate who we are and what we do at ORR Corporation. Plus, I love learning more about other ORR Associates and their adventures."
Stay tuned to the Associates Highlights page to see where the ORR banner will make its next appearance.