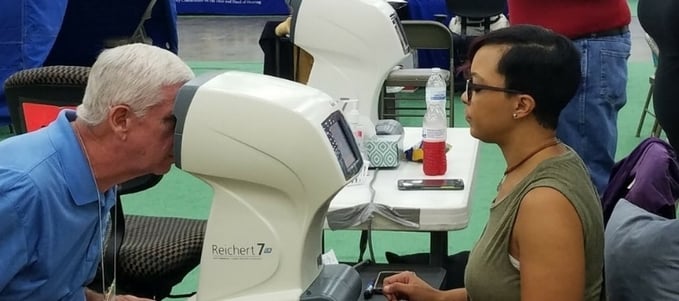 Hundreds of thousands of Kentuckians are uninsured or underinsured. The Kentucky Lions Eye Foundation is a charitable non-profit organization with the mission to prevent and cure blindness by supporting research, and operating eye clinics and eye banks. Members of ORR's Community Outreach Committee teamed up with this great organization to provide free vision screenings at the Kentucky State Fair in Louisville.
A few pictures from the booth at the State Fair:
Since 1948, ORR Corporation has dedicated itself to protecting people, property, and the environment through its family of companies. The businesses ORR Safety, ORR Protection, and InspectionLogic have been the sole focus of this corporation from the beginning.