Katie works as a service coordinator in ORR Protection System's Atlanta, GA office. She like many others in the U.S. has found herself quarantined, working from home and wondering how she can help during this coronavirus outbreak. She was talking with a friend recently who is working on the frontlines as an ICU nurse. Her friend shared that the hospital is running low on critical PPE. Katie realized that she could use her newfound love of sewing to help her friend and other nurses.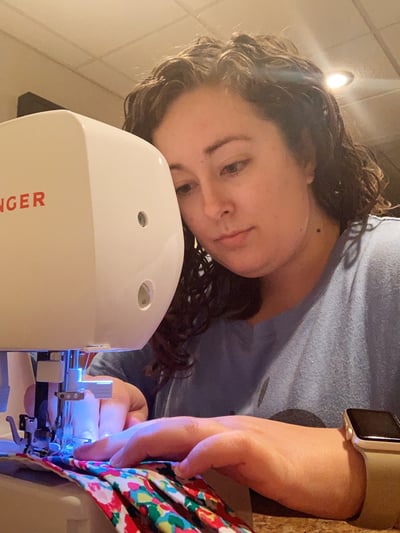 Katie taught herself to sew about two years ago. "I usually make Minnie Mouse ears, scrunchies and headbands and sell them in my Etsy shop" said Katie. "I'm still a novice and there is a lot more that I want to learn how to make."
Katie immediately learned how to make masks and began working two hours each night sewing them for the hospital where her friend works. While homemade masks do not provide the protection that a medical-grade mask does, wearing one over a medical-grade mask can help extend the life of it. And it is now recommended by the CDC that cloth masks be worn by anyone in a public setting where other social distancing measures are difficult to maintain.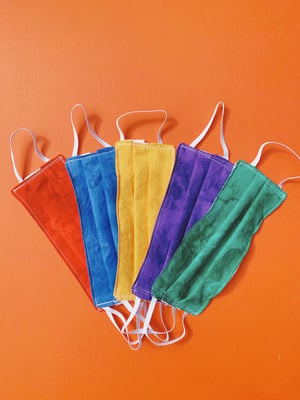 "I am very fortunate in that I have quite the stockpile of fabric, some that I had previously purchased for use in my Etsy shop, and some that had been given to me," said Katie. "Both of my grandmothers sewed, and some of their fabric was passed down to me after they passed away. It was a tough decision to part with some of their fabric, but I know that they would both be doing the same thing I am, if they were still alive today."
Katie's job as scheduling coordinator is a unique role that requires taking a huge amount of information and distilling it into the most efficient routes possible. Seeing a need and responding on a dime is exactly what she does for ORR every day and we're so proud to see her using those same skills to help those on the frontlines. As of April 1, Katie has shipped two batches of masks. She continues to make more and will as long as there is a need. Thank you, Katie, for living ORR's Core Values by being a solution provider!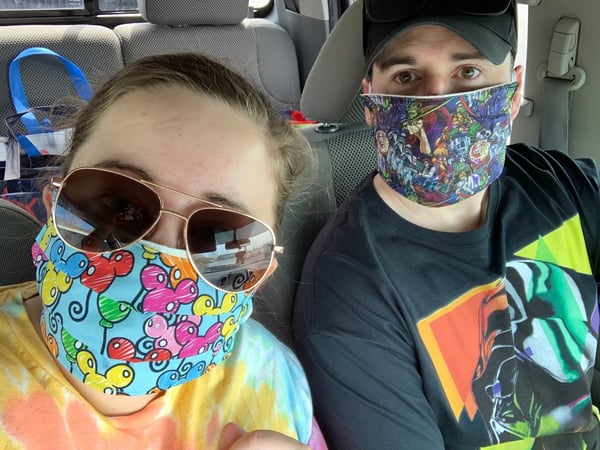 Katie and her husband staying safe using her home-sewn masks