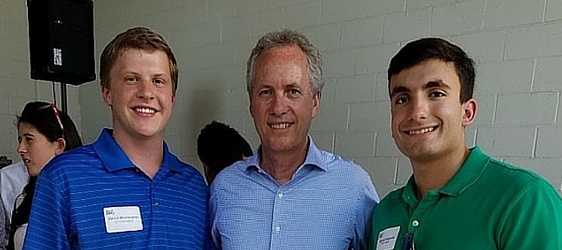 Internships are a vital part of a college education, possibly even as important as the classroom work and studying. ORR Corporation offers students the chance to gain valuable industry experience, work with all departments, and have a wide view of how our company works as a whole. As a result of this experience, they have the opportunity to grow professionally and personally while expanding their skillsets and networks. This second intern blog, written by David, follows him as he gets settled in Louisville and immerses himself into ORR's culture:
"Everybody enters into a new job with at least a mild sense of nervousness and excitement, especially when arriving in a new city. Since I have never lived anywhere except for Texas, I feel like I experienced these feelings even more so than usual. Yet, as soon as I arrived in the city of Louisville, all of the nervous feelings quickly washed away. The many activities and welcoming staff of ORR Corporation made the transition drastically easier than expected.
The company culture at ORR really impressed me from the moment I walked through the door. The level of respect and care that each and every associate treated each other was impressive. One might expect some of these qualities from a family-owned, private company that has thrived as long as ORR Corporation, but they are hard to appreciate until the opportunity arises to witness it first-hand. Wanting to experience the city of Louisville, Gabe, my fellow intern, and I took it upon ourselves to spend our first weekend visiting Bardstown, Churchill Downs, and downtown Louisville. The combination of historic culture and the up-and-coming areas in Louisville make it something very special.
Although the summer is not yet over, ORR Corporation and the city of Louisville have left an early impression which I expect to continue throughout the rest of the season. I no longer have any nervous feelings, but instead I am excited to find out what lies around the next corner."