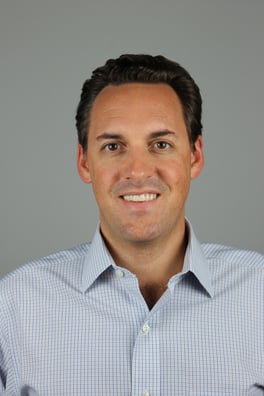 Following a succession plan laid out years ago, Clark Orr has transitioned from his role as Vice Chairman to Chairman of ORR Corporation. Clark replaces Bud Orr, who will stay on as Chairman Emeritus and serve on the Board of Directors.
Clark has been an integral part of the Executive Leadership Team for many years and his experience and expertise as a leader within the safety industry makes him an ideal fit to take over the 68 year old company. His history with the organization is an important component of the succession plan, allowing the transition to take place smoothly so that it is virtually invisible to daily operations. When asked about his new role, Clark said, "We are going to continue to build on the strong foundation we have, continue to invest in our Associates, innovate in our marketplaces, and continue to provide world class customer service."
Ray Aldridge, President and CEO of ORR Corporation, expressed how pleased he was to see this transition at the Board level. Ray remarked, "Clark possesses the same values and principles as his father and grandfather, and he will continue to be the kind of owner and leader that built this company over more than six decades. I'm excited to see him in his new role." With the seasoned experience of Clark and the exceptional work of ORR Corporation's Associates, ORR will continue to be a leader in the protection of people, property and our environment across the United States.
Founded in 1948, ORR Corporation has dedicated itself to protecting people, property and the environment for over half a century. ORR has three divisions that align with each of these goals; ORR Safety, protecting the safety of people; ORR Protection, protecting property; and InspectionLogic, protecting the environment. For more information, please visit www.orrcorp.com.