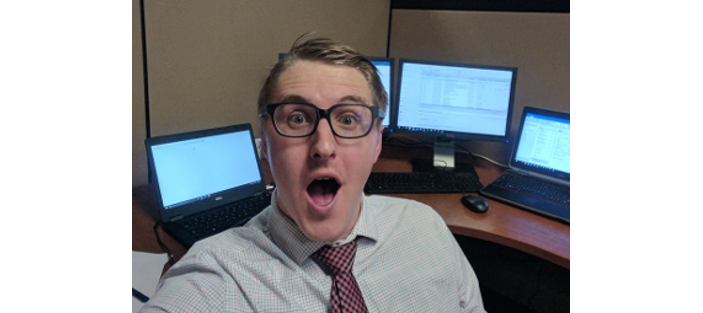 Get your own coffee, am I right?! Internships are a big deal for college students looking to get a leg up when they join the workforce. They are an opportunity to get a taste of the work world and merge what their classes teach them with real business tasks. Thankfully, internships have changed a lot over the past 30 years and offer value to both students and employers.
Several years ago, Isaac Spradlin wrote an article for Forbes titled The Evolution of Interns. Isaac noted that although formal internships started in the 1960s, they were still pretty uncommon until the 1990s. My first memories of internships were shaped by TV shows like Friends or The Office, where mindless tasks were doled out to willing young workers. They were often seen as "copy boys" that spent their day blank-faced in the copy room with a green fluorescent light washing over them. Internships took a dynamic shift in the 90s and became a recruiting tool as companies evolved with the information boom. The result is what we now see as interning in its current form; however, as the information expectation grows, so do the responsibilities.
Interning with ORR in Louisville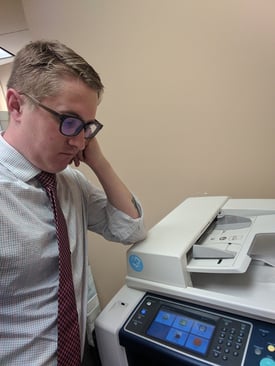 Louisville, KY, from a college student's perspective, feels like a buyer's market depending on a student's major. With the evolution of job responsibilities and the increased demand for interns, why has ORR Corporation decided to start an internship program? I posed this same question to Amy, ORR's very own Talent Acquisition Manager, in order to gain insight into the company's strategic plan:
"One of my early goals was to create and build a more robust internship program and culture to support interns. ORR has been blessed to have a workforce with historically very long tenures (close to 75% of our Associates have been with ORR 5+ years) and we have many Associates who have spent the bulk, if not their entire careers, with ORR!"
This stuck out to me in a big way. ORR has done a tremendous job at creating a culture that is desirable to work in. It's one of their greatest trade secrets.
Building a Career at ORR
When I think of other companies and their ability to attract and retain employees, I consider Google's acquisition of Motorola and its Advanced Technology and Projects (ATAP) group. Harrison Weber with Venture Beat recently wrote an article about this division of Google. He discovered that those working at ATAP are given a "name tag with an expiration date," according to Dan Makoski, ATAP's former design lead working on Project Ara (the modular phone). Two years is all they get to work with ATAP, which may have been a contributing factor to their failure to produce the modular phone they were aiming for.
ORR, on the other hand, has a skilled and experienced workforce that is encouraged to build a career here. Amy pointed out that this population of ORR will be thinking about retiring in the next 5-10 years, and as a result, new talent is needed:
"We need a strong pipeline of young talent to begin to learn the industries we work in and grow internally! What better means to do this than through fostering a strong intern program? Because of our growth, we have become more aggressive at grabbing top talent at all levels, and we see the development and fostering of interns across the company as a key driver to developing the talent pool we need for the future."
I want to thank Amy Cullen for her time answering my questions for this week's blog. I know it's often easy to see the benefits of companies hiring interns and the benefits we receive in return, but I never thought to ask what else employers hope to gain. I hope this has been insightful for you, and I'll see you next week to tell you a little bit more about myself!
---
Want to read more ORR Intern Insights? Read my Introduction article or my blog on Four Reasons Why ORR is the Best Internship in Louisville. Talk to you next week!