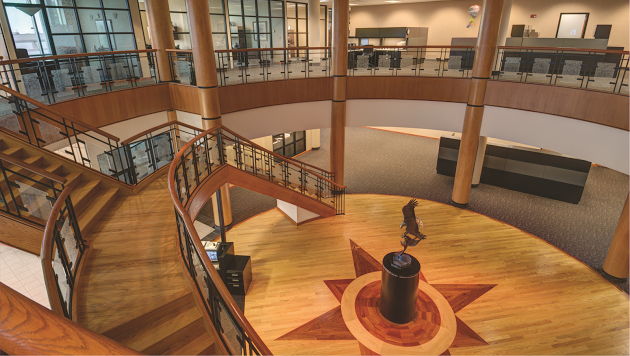 In recent years, almost half of the nation's recent college graduates are finding work in jobs that do not require their degree, while more than half of students who had a paid internship are offered a job in their field of study. ORR Corporation has an internship program allowing students to learn about our industries and explore opportunities to begin their careers in the safety equipment distribution and fire protection fields. ORR's goal is to provide a student with experience working in our industry while sharpening their skills and receiving feedback for professional growth and development. Our corporate culture is very team-based and our interns are able to interact with all levels within the company, allowing for strong mentorship and an opportunity to build a professional network. Follow our 2016 summer interns, as they blog about their experiences working this summer for ORR. This first blog, written by Gabe, covers his transition as a student in Texas to an intern in Louisville, KY for the summer:
"Most first-time interns generally try to find an internship somewhere close to home or near other relatives. I was no exception to this until I met with ORR Corporation. After receiving a formal offer, I found myself excited to get experience in a different state away from home.
After driving for 16 hours, I arrived in Louisville, Kentucky on June 3 and began work on June 6. During those first few days in Louisville, I found the city very welcoming and with far less traffic than my hometown of Houston, TX. ORR was extremely helpful in getting my fellow intern and me settled in to the new apartment that they had leased for us, as well as immersing us into the company from the get-go.
The company culture was made very clear from the moment we entered the building. ORR Corp maintains a very relaxed and friendly environment where a warehouse worker is just as familiar with a business executive as with anyone else within the company. These relationships are always professional and enable the company to be extremely successful.
Louisville itself has so much to offer to any newcomer. I have been to Churchill Downs more than I'd like to admit in the time I've been here. Bardstown was the adventure this last weekend and gave us a glimpse into the culture of the city.
I look forward to what the next several weeks bring us here in Louisville, and the knowledge I will gain from ORR Corporation."