If you're a numbers person, Dana has been at ORR for 32 years, worked in seven different positions, five departments and made hundreds of customers happy and their employees safe. But if you ask her about lessons learned and stories from her time at ORR, you just might lose count. Dana is one of the many long-term associates at ORR who keeps our culture going strong. In this interview, we hear from Dana about her progress over the years, what it takes to succeed in a customer-facing role, and one of her favorite ORR memories.
How did you get started at ORR? How has your career evolved since working for ORR?
Dana: "I started at ORR when I was 17 years old. ORR was my first job out of high school and the rest is history. I started at ORR Protection with a part-time job running an ammonia blueprint machine, making copies and answering the phone. This progressed into working mornings with ORR Protection and afternoons at ORR Safety.
In March of 1987, I was hired in the purchasing department for my first full-time job with ORR Safety. I was there for about a year and then went on to work in a sales support role running back orders and invoices before computers played a big part in the workplace.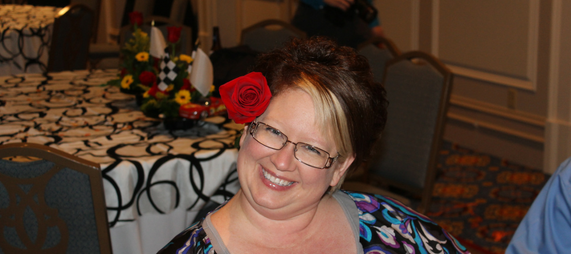 1994 was my first time in the customer service position. After about five years, I was promoted to key account manager taking care of our larger clients. In 2003 I went to Purchasing for the second time and stayed there until 2006. Next I went to Product Management, which was half sales and half operations. I'm now in an inside sales position that I've been in since 2016."
Tell me about your current role?
Dana: "As an inside sales person, I take orders from customers over the phone and via email while communicating internally and with suppliers. When I get a new prospect or customer, I research their organization to understand their business and determine how I can help them reach their goals. I like to take a wider view with my clients and I'm constantly looking for ways to help them and letting them know that I'm here to make their job easier."
What is a typical workday like?
Dana: "You always plan your day out in your head and it never really ends up that way. I have to be flexible while focusing on what's important. I start my mornings by looking at reports to see what happened the day before and where I am for the month. If I have projects I begin working on those or I'll start my emails and phone calls to continue where I left off the day before."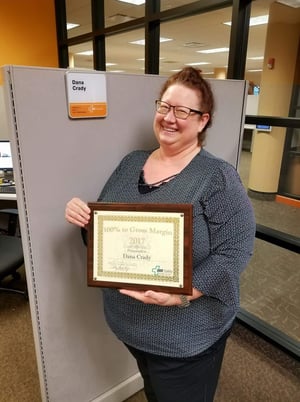 What qualities are most important to be an effective Customer Engagement Specialist?
Dana: "Relationship building is very important; not only with the first point of contact but setting a good foundation so that you can connect with others at the company. You have to be yourself, have a smile on your face and help them get what they need at prices that work for them. I'm always up front and honest and let my customers know that I will always do my best to get them the best product and price. Part of this is always learning about new and innovative products to bring to my customers.
You also have to be flexible while being proactive and not reactive, but focused on what's important. It all comes back to getting them and their workers home safe at the end of the day."
What sets ORR apart as a company culture and place to work?
Dana: "The people are what have kept me at ORR the past 32 years. I was here before I had children and I'm still here and have grandkids now. My personal life has evolved alongside my professional life at ORR.
The people of ORR Safety show you respect while giving you room for growth and enabling you to try something new in your career."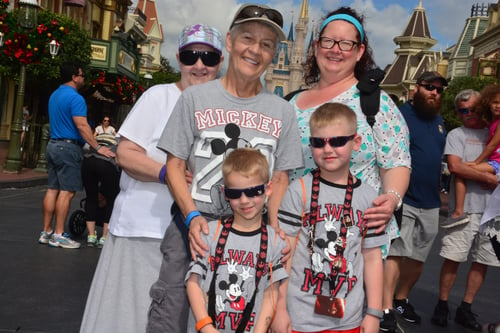 Dana with her family at Disney World.


Do you have a favorite memory of time at ORR?
Dana: "In 2010, I went to an Affiliated Distributor (AD) meeting and Ray Aldridge, the president of ORR Safety, was there. He kept asking, "What are you here for?" I told him, "I just got here, I can give you an answer after the meeting." The rest of the time I was trying to find a good answer to tell Ray. It turned out that I was nominated to win an award for AD MVP - and I won! I was so shocked when they called my name, and Ray had known the whole time."