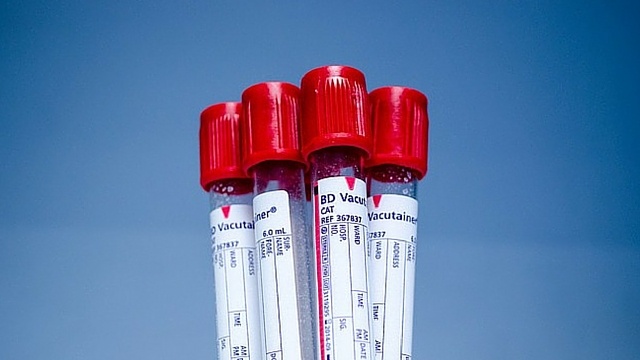 Donating blood is fast, easy, and saves lives. Blood is something that is in constant demand; 300 people will need a transfusion by the time it takes you to finish reading this article. It cannot be manufactured and relies solely on donations from volunteers like yourself. One blood drive can assist many individuals who are going through a difficult time. With this knowledge, why are the majority of people still not donating? We explored some of the most common excuses for not donating:
1. "The sight of blood scares me"
A frequent excuse to not give is that the sight of blood being drawn from your arm can be a frightening experience. While this fear is valid, there are a few ways to work around it. A simple, yet effective, way to surpass this is to deflect your attention. Maybe strike up a conversation with your neighbor who might be experiencing a similar level of distress. Or bring your favorite magazine and use this time to catch up on your reading. Before you know it, at blood drives you will have donated a pint and helped save a life in the process.
2. "I don't have any time"
From the health screening to munching on cookies after donating blood, the whole process takes roughly half an hour. We all have busy schedules and obligations to meet, but a half-hour timeslot could easily substitute a mid-morning snack break. You won't leave hungry; most blood drives give you snacks, cookies, and juice after you give to help refuel your energy. After donating, you are not eligible to give again for 56 days, so even if you donated as much as you could, it would take less than 30 minutes of your time every two months.
3. "They don't want my blood type"
While some blood types are in higher demand than others, all types are in demand during the summer and winter. Types A, B, O are the most commonly needed. If your blood falls into one of these categories, it would be worthwhile to consider donating as much as is recommended by the Red Cross. If you do not fall into one of these groups, it is still worth everyone's time for you to donate. Unexpected tragedies can occur and a huge demand for all types will rise. For example, a car accident victim can require up to 100 pints of blood during their recovery. Regardless of your blood type, you will be helping someone in need if you donate at least twice a year.
4. "I don't qualify to give blood"
This is a viable excuse because there are restrictions on who qualifies to donate blood. Yet these restrictions often change, so it is important to stay up to date with the guidelines on whether you are eligible. If you have been rejected in the past, you may still be able to give as the necessary time could have passed. For example, if an individual had a tattoo applied in a state that does not regulate tattoo facilities, they may have been rejected. This same individual may donate if they wait 12 months after the tattoo application. Before ruling yourself out, you should read the full list of the American Red Cross blood donor eligibility criteria.
Now that the excuses for not donating blood have been exhausted, it's time to plan your donation! The first step is to check out the American Red Cross site for locations near you. ORR is dedicated to this great cause, and will be donating as a company this October! Hosting a blood drive is a true partnership where everyone wins. If you are an ORR Associate, find out how to join the efforts by clicking the button below.