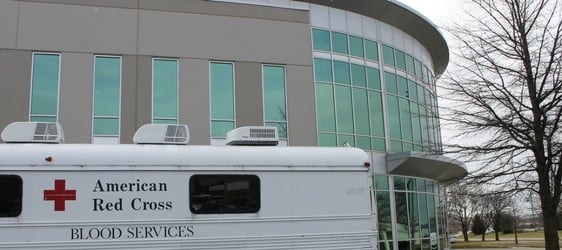 Throughout the year, ORR Corporation hosts a semi-annual blood drive at our Louisville location. The blood drive is a chance for ORR associates to easily donate blood during their work day at ORR headquarters. Besides blood drives, we give back with initiatives that include donating safety materials, local community-building efforts, and sponsoring a variety of charities.
Each charity we support has a different mission and beneficiary. This year there are five specific organizations that ORR contributes to.
Make-a-Wish
The Make a Wish Foundation was formed after Chris Greicius, a seven-year-old boy with leukemia, asked a family friend if he could help him "catch bad guys and be a police officer." Chris's wish was granted and he became the first and only honorary Department of Public Services officer.
Since then, Make-a-Wish has organized to grant wishes to children with life-threatening conditions. The efforts snowballed and 270,000 children have benefitted since the first wish in 1981. In 2015 alone, 14,800 wishes were granted; an average of one wish every 35 minutes.
Dare to Care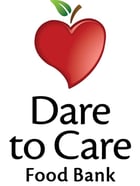 Dare to Care is a food bank that partners with over 300 Louisville-based social service companies to alleviate hunger in the surrounding communities. No one deserves to not have enough food and Dare to Care helps organize efforts to make sure Louisville is on its way to ending starvation.
Dare to Care also has programs that specifically target at-risk groups within the community. The Backpack Buddy program sends children home with a backpack full of food each Friday and the Cooking Matters initiative teaches nutrition and cooking classes.
American Cancer Society
The American Cancer Society (ACS) has been dedicated to one goal since 1913: eliminating cancer. ACS is committed to leading the fight against cancer through research to find cures and aid to those affected. With health education and support to patients, ACS places an emphasis on getting well and staying well. They have utilized more than $4 billion in cancer research and are the established source for cancer data for many researchers.
Habitat for Humanity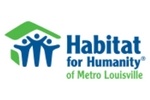 Habitat for Humanity is an international organization that "builds simple and affordable homes in partnership with those in need of decent housing." On a local level, Habitat for Humanity of Metro Louisville has built 450 homes in the last 30 years and has a goal of reaching 600 in the next 5 years.
In addition to home building efforts, the Habitat Restore sells new and gently used building materials at a manageable price. The Restore prevents unnecessary waste from ending up in landfills and creates affordable home improvement opportunities. Louisville has three Restore locations and proceeds go directly to home-building efforts.
Ronald McDonald House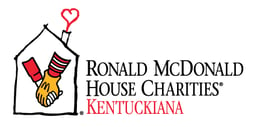 The Ronald McDonald House Charities of Kentuckiana (RMHCK) is located in downtown Louisville within close proximity to regional hospitals. RMHCK provides a home away from home for families with seriously ill children during a crisis that usually involves a hospital stay. The House offers a relaxing room and environment to help families deal with stressful times.
RMHCK has served over 1500 families in need who typically stay about a week while their child is in care. The total estimated savings for families on hotel stays is upwards of $1 million, but the impact of its welcoming environment cannot be calculated.
ORR Corporation takes great pride in the charities we support and we encourage you to do what you can to help out. Building a strong community takes dedicated individuals, organizations, and leaders. ORR is happy to support those who give so much time and energy to making our community a better place for all. If you would like to stay up to date with our charitable efforts and community events, please subscribe to our ORR Gives Back blog for instant notifications.