Tim Ledbetter is an account manager for ORR Safety. He has worked at ORR since 2010. Tim and his family live in Chattanooga, Tenn.
In January of 2017, our fourth grandchild, Grayson, had his first seizure. He was four years old at the time. We spent four days in the hospital trying to figure out what caused the seizure. They ran every test under the sun. Finally, we received a diagnosis. Grayson has Leukodystrophy and more specifically, he has Alexander Disease (AxD).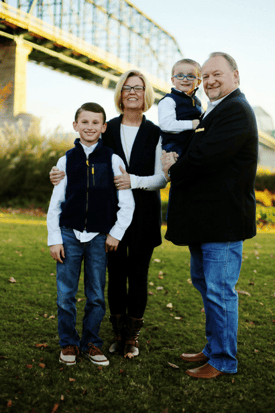 Our family was referred to Children's Hospital of Philadelphia (CHOP) where we would spend several more days undergoing more tests and meeting with multiple doctors and therapists. We were holding out hope that maybe he had been misdiagnosed. By the end of the trip it was confirmed that Grayson had AxD.
Grayson is one of less than 100 known cases of AxD in the world today. Alexander Disease is a regressive disease that essentially destroys white brain matter. This means those affected by the disease gradually lose the ability to walk, talk and eat. It is a terminal disease. Because it's very rare, there is no "norm" or time frame for how quickly the disease progresses. No treatment is available yet, which means trying to maintain quality of life through therapy is the only option.
While at CHOP we were enrolled in a world study for AxD children. Grayson now goes to CHOP twice a year along with multiple local doctors who watch him closely as part of the world study. In addition, he has speech, physical and eating therapy every day, plus he does horseback therapy a couple days a week. Each one of these therapies is critical to combat the areas of the body that AxD typically attacks so that his little body remains as strong as possible.
During our initial visit to CHOP, we learned that funding for research is limited at best and that it will be a slow process. The reality is that money drives the bottom line. We were told it costs a million dollars a year to keep the research going and even though they do get some grant money, it's never enough. So as a family we decided we are going to do whatever it takes to help all AxD families.
We started meeting with lawyers and accountants to get advice on the best way go about raising money for AxD research. As a result of the conversations, visits and inquiries, Grayson's Ladder was formed. Our mission is to be a catalyst for research and development of a treatment, and eventually a cure, for Alexander Disease, and to help those with this disease and other types of Leukodystrophy get the care they need.
We are thankful to have received national exposure recently when The Washington Post ran a story about Grayson and our climb to a cure. We know there is a long rocky road ahead of us, but with God's grace our family will travel it together.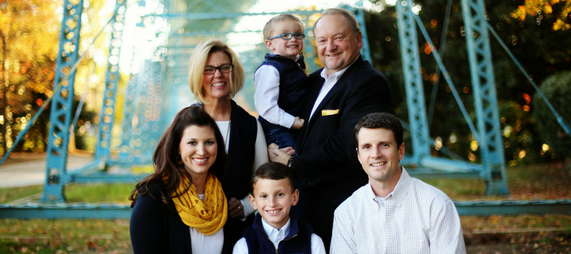 Tim Ledbetter's family: Wife Robin, son and daughter-in-law Josh and Laura, and grandsons Cooper and Grayson
To meet Grayson and his family and learn more about their journey, visit www.graysonsladder.org.