Melissa began her journey with ORR in November 2010 as a temporary associate in the Marketing Department--but a three-month assignment turned into nearly a decade (and counting) of service.
"At the time, the Marketing Department only consisted of three people," Melissa says. "I liked the culture and the people at ORR so much that I asked Lynn almost every day if my temp position could possibly become full-time. Obviously, my pestering worked because I was hired full-time in Marketing as a Product Content Specialist in February 2011."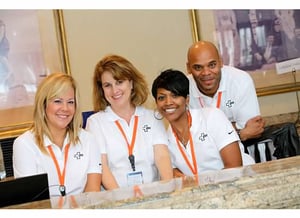 "In this role, I was responsible for maintaining our products on the ORR Safety website. I was the only person who maintained the eCatalog during that time. In May 2015, I was promoted to Product Content Management Team Leader where I led two additional Content Specialists."
In 2016, Melissa was promoted again to eCommerce Content Architect and eventually managed a total of five eCommerce Content Specialists.
Today, she is ORR's Master Data Manager--managing a team of eight Data Analysts.
Seizing Opportunities Along the Way
The evolution of Melissa's role with us is a perfect example of the opportunities for growth that are available to every associate who is motivated and ready to advance. No matter your professional or educational experience, it's important to look for (and take) chances to advance your skill set.
"Since beginning my career with ORR, I have taken advantage of several professional development opportunities," says Melissa. "Although I already possessed a Bachelor's degree in Business Management, I enrolled in the Marketing program at Indiana Wesleyan University and received a Bachelor's of Science degree in Marketing in 2015. I was able to take advantage of the tuition reimbursement program offered at ORR to work toward my degree. It's a wonderful benefit that we have, and knowing that I had the support of my employer was invaluable."
"Going back to school was a great career move for me not only because of the degree I earned, but it also helped me improve upon several of the essential skills I use in my role today like multitasking, problem solving, time management, written/verbal communication and more."
A Day in the Life of the ORR Master Data Team
The Master Data Team is responsible for several functions:
All product pricing maintenance (standard cost and special cost)
Product eContent maintenance for the eCatalogs on the ORR Safety website
Management of customer price files and contracts
Organizing RFQs (Request for Quote) for the Sales team for prospective customers
Part number creation in Great Plains for all products
Resolution of supplier invoice cost discrepancies
Maintenance of discontinued items
Resolution of issues presented on daily cost reports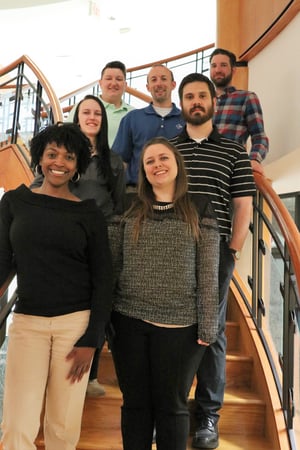 Each day presents a new set of challenges for Melissa and her team. They are responsible for many aspects of ORR's technology and analytics, but that also means there are constant opportunities for growth and knowledge sharing.
However, she says this is one of the bonding aspects of their office lives: "We work great together as a team and strive to satisfy all customer requests in a timely manner."
"My favorite part of working for ORR is the daily contact with my team/coworkers and the family atmosphere. I worked for other companies prior to ORR but never felt a true family connection. The kindness and caring spirits of my team/coworkers is what makes coming to work enjoyable."
Being an ORR team member also gives Melissa opportunities to experience industry-leading events targeted at growing her talents. In March of this year, she attended the MIT CTL Women in Supply Chain Summit at the Converse headquarters in Boston, MA.
She had a first-hand look at how this initiative from MIT is looking to bring awareness to the fact that women are extremely under-represented in the male-dominated supply chain industry.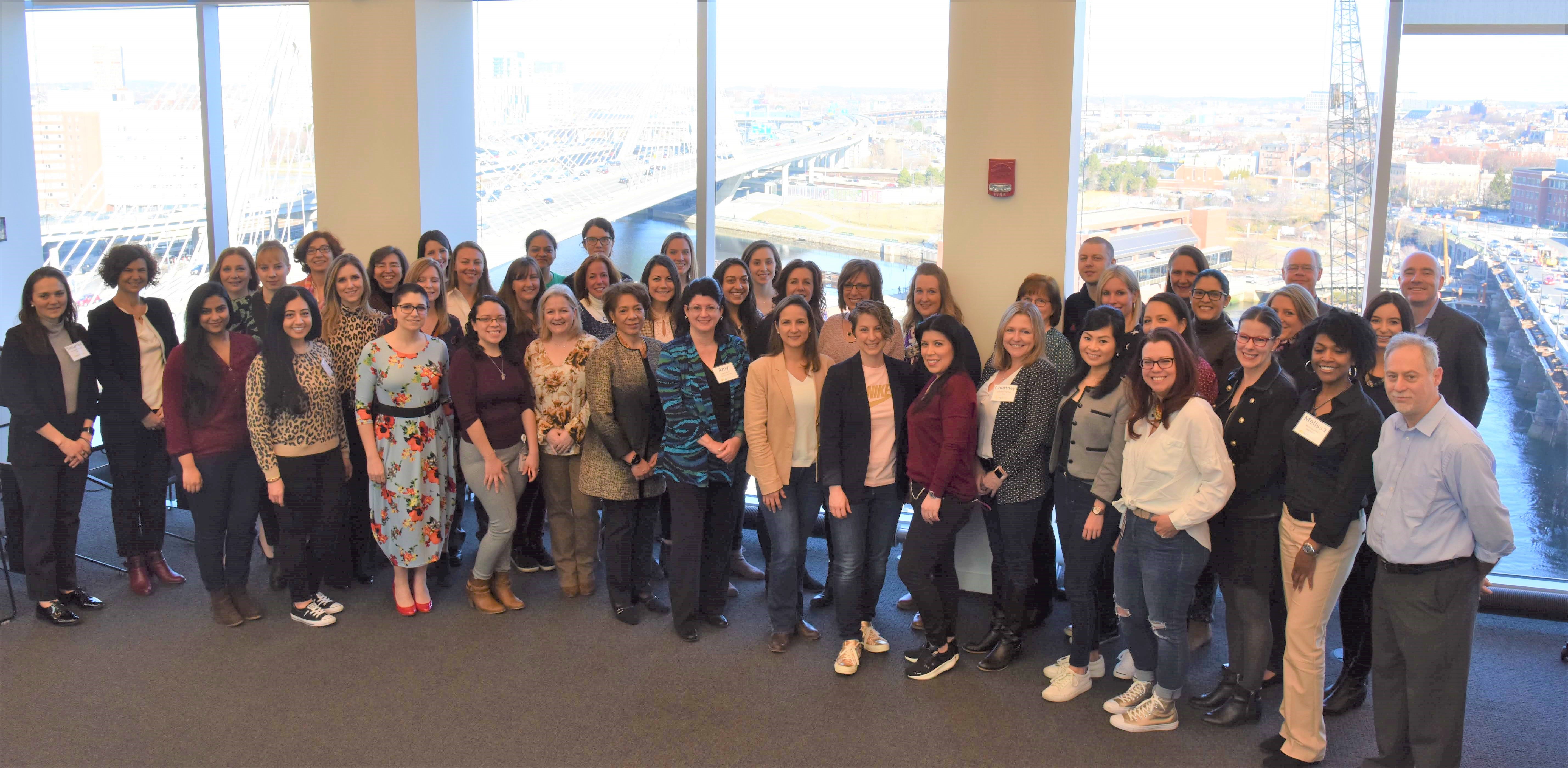 Resonating ORR Core Values In (and Out) of the Office
Melissa says two of ORR's Core Values strike an especially strong chord with her:
"We are honest" and "We are respectful"
"In my opinion, these are two fundamental qualities that we all must possess to help ORR remain a trusted source for customer solutions," she says. "If we always demonstrate these two values, the other six will automatically fall into place."
Outside of her work, Melissa's appreciation for ORR's family atmosphere continues. As a proud aunt to many nieces and nephews, she loves that she is able to freely talk about her family in her work environment--considering that they are such a large part of her personal life.
"If I were to meet my coworkers' families, I would feel like I already know them," Melissa says. And it goes the other way, as well. "They know I help my 6th-grade nephew with his homework every day."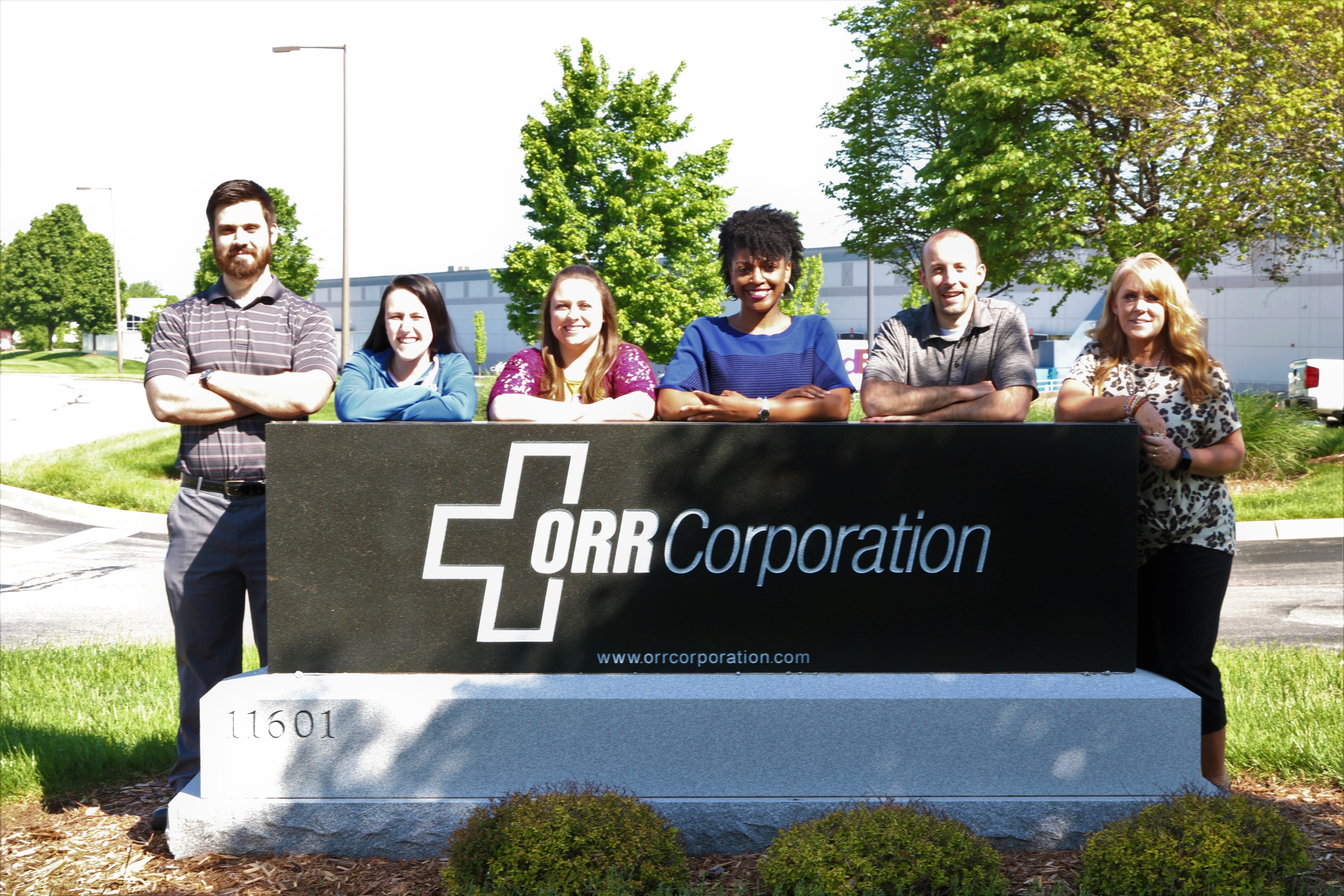 Melissa's Advice to Those Considering a Move to #JoinORR
For those of you reading this post who are trying to determine if ORR is the right career move for you, Melissa has some advice:
"ORR is unlike any other job I've had in the past in the sense that you're free to be who you are you're free to express your creativity. You are able to take control of your career—and with hard work and dedication, you're able to take it wherever you want to go. You just have to have the motivation and the drive to work hard to get to where you want to be. I hope my journey is an example of how you can take control of your destiny here at ORR."