Rob Richardson works as a web developer for ORR Corporation. His work includes creation of the new ORR Safety website and the point of sale system for ORR Safety's shoe program. IT has always been his passion but not always his path.
Rob served in the U.S. Navy for eight years then started a restaurant with a friend. After selling the business, Rob was working security for a local hospital and going to school when he came across an article in the Courier-Journal about Code Louisville. He was intrigued.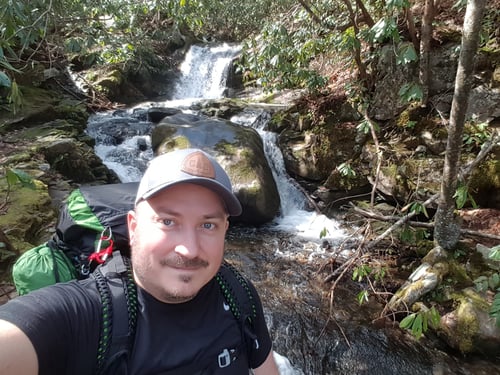 Rob Richardson
Code Louisville
Launched in 2013, Code Louisville is a grant-funded program that offers a series of 12-week software development tracks for adults who want to pursue a career in the software development industry. There is no cost to the student. Students complete 20-30 hours of pre-work issued 45-60 days before their course starts. The pre-work consists of materials that build a foundation of knowledge and give students enough exposure to see if writing software is what they want to pursue. Once the program starts, students complete an online curriculum and meet once a week with volunteer mentors who work in the IT field. Most of the students have full-time jobs and are expected to devote between 10 to 15 hours a week to their studies.
"You have to put a lot of time into it," Rob said. "You have to have the drive. You have to want to do it."
And Code Louisville offers more than just classes. They provide networking opportunities, as well as interview and resume training.
"Employers often don't care so much about your degree or certification," explains Rob. "They want to see what you can do, what you can create. At the end of the 12 week program Code Louisville students put what they learn to work by creating projects they can show to potential employers. It's a practical, hands-on approach to education."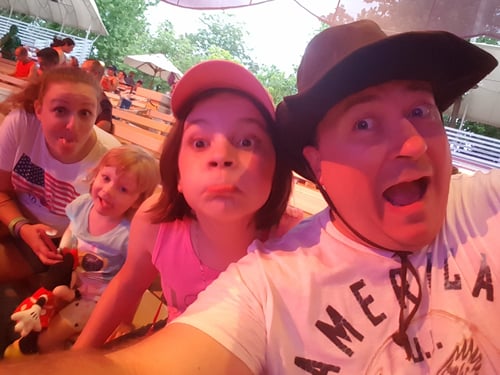 Rob and family
Mentoring The Next Generation of Software Developers
Mentors play a big part in the success of the program. They volunteer to meet with students weekly to answer questions, further explain concepts the students learned online and offer solutions to real world situations. Rob credits Code Louisville for giving him the experience he needed to land a position at ORR and wants to give others the same opportunity he had.
Once Rob completed the program he began serving as a mentor for other students. "I have volunteered as a mentor for Code Louisville for three and half years," said Rob. "It's important to me to give back to the program that launched the next stage of my life."
Rob said he enjoys working with people from various backgrounds and encouraging them to get into web development. "I've worked with other veterans, a doctor, and a police officer. People come from all walks of life and Code Louisville gives them an opportunity to work hard and pursue a great career."
For more information about Code Louisville, visit www.codelouisville.org.