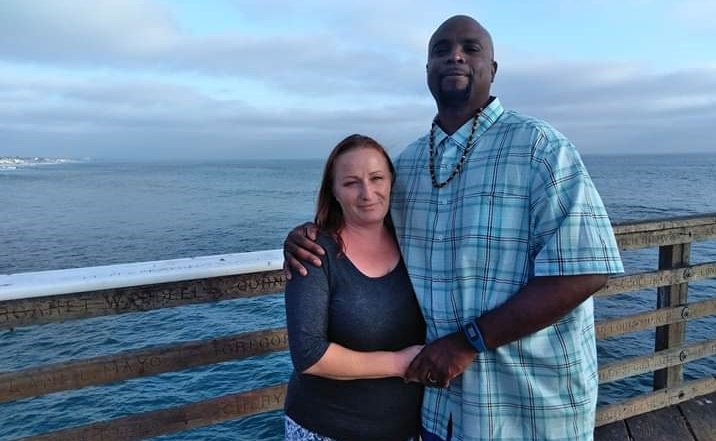 At ORR, we recognize that our employees are more than their job titles or the roles they play on our teams professionally. Each one of our associates is dynamic, with families, hobbies, and passions they are involved in outside of our doors.
However, we also know these same out-of-office life experiences are the same things that make our associates helpful, dedicated, and wonderful to work with in their jobs, too.
Harvey Gardner is a clear example of this. A Warehouse Technician in our Las Vegas location, Harvey was a team member at Glove Connection before its acquisition by ORR Safety earlier this year. Through his work and in his personal endeavors, Harvey shows passion and creativity that we're proud to highlight today.
"I started at Glove Connection in January of last year," Harvey says. "I love the environment. The people are always nice. I take orders, we pick them and we ship them out. We have glasses, hardhats, gloves, fall protection, ladders -- all sorts of safety products. I did construction work briefly back in my twenties, but this is a lot of new things to learn."
In October of this year, ORR Corporation announced its acquisition of Glove Connection. Team members like Harvey have experienced some transition, but the changes are mostly positive ones like additional resources and increased efficiency.
"We're still in the midst of transition, so we haven't seen the full effect [of the acquisition] yet," Harvey says. "But I have high hopes. We're going to be able to do more, speed up the process, and get more shipped out. I believe that we'll have more on-hand inventory and be able to move more out on a daily basis. It's good to see growth. It's something to look forward to."
Harvey's Mission-Fueled Musical Talents
Outside the office, Harvey's talents as a musician shine. "I record in a studio, where I'm known as 'Antipas,'" he says. "My music is different because it's gospel. Some people call it reggae, some people call it rap."
Because of his background, Harvey looks to create music that's new and interesting with his own gospel spin. "I'm Jamaican, but I was born in Los Angeles, so I have dual cultures. I've been to Jamaica to experience the atmosphere there, and I speak both English and Patois (a language native to Jamaica). I have a unique sound. I try not to sound like anyone else. Everything is original, and it's not a copycat style."
Combining Personal and Professional Passions
Harvey has found an interesting crossroads in these two aspects of his life; since he began working in the safety industry (and especially with the expansion of his knowledge since becoming a part of ORR), he now thinks differently about his time on stage performing.
"If there's a major event I'm performing at, I notice certain things about how the stages are set up and think, 'Hey, we have something at the warehouse that can fix that!' Normally, I wouldn't notice these things, but now, as I'm walking onto a stage, I think, 'Well, that's a safety hazard.'"
Looking Forward to 2019
As we enter the new year, our teams at ORR have our sights set on big goals and our driving mission to protect people and assets. For each of our team members, though, we hope they find success both on and off the clock.
"I'm looking for growth in both my career and my personal life," Harvey says. "In my job, I'm looking to be more of a help. If I learn more, then I become more useful. The more I know, the more I can help others and have room to grow. I'm also making new music as we speak, so hopefully before spring, I will have new music on the airwaves. I just had some music on Christian radio. I'm not looking for a musical dream. I'm just doing it because I enjoy it. I'm 45 years old this year and I'm making music to bring forth a positive message."
ORR is proud to feature associates like Harvey. Our family-oriented work environment, collaborative culture, and expert professional work are key to our success -- and you could be a part of this mission.
If you're interested in exploring the current available positions at ORR and building a more meaningful career, explore our open jobs now.