A message from Bruce Aldridge.
One of my favorite singers is Trace Adkins (yes, "I was country when country wasn't cool"). A few years ago he released a song called "Just Fishin'," which was a daddy's insight into a lakeside fishing trip with his daughter. If you're a father, you may want to look it up on Youtube. Just make sure you watch it the first time alone. Something may spring a leak.
The gist of the song is that his daughter thinks that the purpose of the adventure is to do some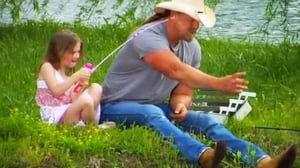 fishing with her dad. He becomes frustrated because she won't sit still, and talks about the things like her kitten and ballet shoes, and has the typical attention span of a child. Not the greatest formula for a successful fishing trip. But then he sees something far more significant in the encounter as he realizes that this trip is not just about fishing. It's about building their relationship, and it's something he needs to do as often as he can.
The last few weeks and months have been challenging as the ORR companies have experienced the consequences of growth and the challenges that come with doing business in America today. You could easily focus on the pandemic, the system outage, the sale of Safety, the constant state of change and feel overwhelmed, like things are not moving in a good direction.
Julius Nyerere, the former President of Tanzania wrote, "Cooperation and conflict are two sides of the same coin; both arise out of man's relationship with his fellows. The larger the group, the greater the possibility of development through cooperation, and the greater the possibility of conflict."
I look out at the world today and I am sad about the conflict, the anger, the lack of cooperation. It seems like people are looking for reasons to argue and fight, that they have lost their appreciation for diversity and have abandoned tolerance. Now, I wouldn't for a moment argue that things are perfect in this country, but when did we decide it was okay to not show respect to others with whom we don't agree?
From my perspective, the last few weeks and months at ORR have been important, critical, and in some ways necessary. I've watched as associate after associate has stepped up and taken on the challenges we've faced, joining arms with others and getting things done. Yes, there are disagreements and disappointments, and the company, or the department, or your supervisor may not always do things the way you think they should. This is the nature of human interaction. Thankfully, we are a family, and as such, we face these challenges together. These events are opportunities for us to grow as a team, practice collaboration, and enhance our relationships. It may be scary and we may not always get our way. We need to be better about listening and collaborating. While we may not look forward to the difficulties and problems, we should cherish the moments when we are working together and celebrate when we solve problems and move things forward together. We haven't been "Just Fishin'." This is how we secure our future.
This year, we took my granddaughter, Lilith, out for her first Halloween. She started out excited, but once we got to the first porch, and saw the skeletons and the spiders, she became uncertain. The next few minutes she did not seem to enjoy trick or treating as much as we had hoped. But she calmed down and began to see all the costumes and how everyone seemed to be having fun. A little later she came out to the front porch to help me hand out candy. She started to fixate on a parent in a costume who was waiting on the sidewalk. She asked the mother who had escorted her child to our front door, both in costume, "Is that Marshall?" The mom said, "Yes". "Are you Skye? and Chase?" "Yes we are," the mother replied. "Well, Happy Halloween, Pups," Lilith said, about seven times, shouting it out as they walked to the next home. (Later, Phil had to explain to me who the Paw Patrol was.) Then she turned around and went back into the house and said, "I like Halloween."
She thinks we were "Just Fishin'."