ORR Protection Systems has put together a cheat sheet you can download to help you choose the correct fire protection technology for your needs. This is not exhaustive, but we wanted to cover the essentials.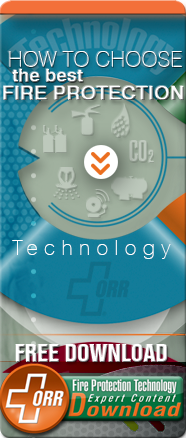 While reviewing the download, be sure to consider the following key questions, and consult a fire protection expert like ORR Protection Systems before selecting a fire protection technology.
What are my fire protection goals?
What are my specific objectives for fire protection?
What is the performance level necessary to achieve my fire protection goals and objectives?
What design is necessary to achieve my desired fire protection performance level?
What applicable codes (NFPA, state, and local building codes) do I need to consider?
Click here to download the "Choosing a Fire Protection Technology" cheat sheet.
What's the best fire protection for an emergency generator, a fire pump room, a data center, or even a library? This free download covers many applications including:
Office Buildings and High-Rises
Industrial Manufacturing
Healthcare Facilites
Multi-Tenant Residential buildings
Data Centers
Telecommunications
Warehousing
Control Rooms
Battery Rooms
Museums and Special Collections
Mission Critical Processes
Gas Turbine Generators
Diesel Generators
Special Hazards
Power Generation
Spraying and Coating Operations
Machinery
Printing Presses
Dust Collection
Paint Spray Booths
Fuel Storage
Oil Pumps
Mining and Coal Operations
Aircraft Hangers
Fuel Loading Racks
You'll also learn when to use technology like water mist, carbon dioxide, and foam. While you browse the infographic, keep in mind you can click around and explore the many links to more information!