With online reporting systems, air sampling detection systems, and story sharing over social media, the Fire Protection community is constantly advancing alongside the technologically advanced world we live in. ORR Protection is at the forefront of these advancements and has expanded to bring the Fire Protection community into the world of webinars that can be remotely accessed anywhere with a WiFi connection.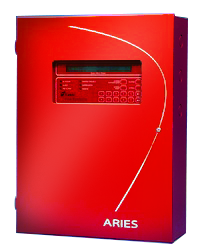 We just wrapped up the last webinar of our summer Fire Protection Webinar Series that saw over 250 participants from across the United States. This series was an extremely exciting opportunity to engage with the Fire Protection community over the internet in an impactful way. The webinar series was an extension of the 2016 Seminar Series that took place this spring. Instead of room and chairs, we used a digital web platform that allowed us to engage with those in locations across the United States all at the same time.
Similar to the Seminar Series, the goal of this Webinar series was to share information on Fire Protection topics and open the door for conversations on the trends within the community. Fire Protection expert Lee Kaiser, P.E., did a fantastic job leading these and covering the topics with enough detail to make an impact. The topics included this time were centered around:
Fire Alarm System Basics: Operation and Common Problems
Provided basic information on Fire Alarm systems and the common problems to be prepared for during their operation. Details included the different types of panels, signals, and circuits.
Addressing Fire Alarm System Nuisance Alarms and Suppression System Accidental Discharges
Covered ways to prevent and curb nuisance fire alarms and understand their causes.
Curing Fire Sprinkler System Corrosion and Leaks
Taught signs of potential corrosion hazards and how to prevent them once a threat is spotted.
Trailblazing Technologies in Fire Detection
Took a look into the future of fire protection and discussed the latest technology such as air sampling detection methods.
If you missed these webinars, don't worry, we will be releasing recordings of these webinars in the coming weeks. These will be available on our Fire Resource Hub, along with the rest of the Fire Protection information that ORR Protection has available. We also will be hosting an upcoming webinar series this fall, with a fresh set of Data Center Fire Protection topics. You can sign up for these free webinars by clicking the button below.
ORR Protection has an expert staff and we love to share our knowledge. If you have a question about fire related topics, or would like to share new information with us, please drop us a line!