Editor's note: This article was originally published in 2015 and the picture shown is not from the actual event.
On the evening of March 11, 2015 a large garbage bin near the rear of a Metro food distribution center in Toronto was seen sending black plumes of billowing smoke into the air. When fire crews arrive they found smoke and visible flames, which caused them to raise the alarm classification from 1 to 2.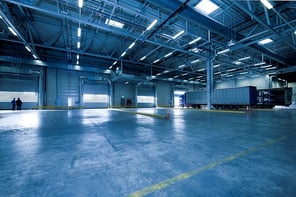 Toronto Fire Captain, Adrian Ratushniak stated the official cause of the fire has yet to be determined; however, there work was being done on the roof. The roofers were using propane tanks to heat and install new tar; it is believe that one of the propane cylinders might have exploded.
Fire crew focused their initial efforts in keeping the remaining cylinders cool so as to prevent another explosion. Additionally, traffic around the warehouse was shut down for hours.
There was one worker taken to the hospital to be treated for smoke inhalation, but no other injuries were reported.
The damages are estimated to be at $200,000.
Damage and service interruption in mission critical facilities could have been prevented. Our experts believe the amount of damaged caused by fires like the one in Toronto are the type that could be minimized with the use of video smoke detection systems. The smoke would have been recognized soon after appearing and early warning signs would have called attention to the problem. In turn, firefighters could have potentially been called to respond and begin working on containing the fire within the fire source location - the gabage bin. If your business is in need of mission-critical fire detection and suppression equipment, contact ORR for a free on-site assessment.