We frequently are asked to respond to questions about fire protection of mission critical facilities. From time-to-time we get a really great question and share our answer on this blog to benefit anyone else who may have a similar question.

"I am continuously looking for ways to reduce the cost of maintaining the systems in our buildings. What is one significant way I can lower the cost of the periodic Inspection, Testing and Maintenance program for my fire protection systems?"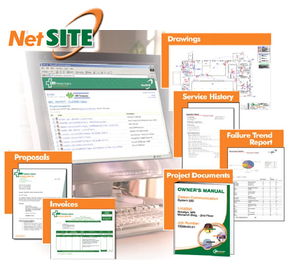 In today's business climate, Facility Managers are under constant pressure to reduce maintenance costs while at the same time improving the quality of service. While it may seem almost impossible to accomplish both of these objectives at the same time, it can be done. Using a Fire Protection Service Provider who offers online reporting of all your inspection reports can save you a tremendous amount of administration time while at the same time improve the quality of the inspection reports you receive.

Some service providers simply provide online inspection reports which are simply a scanned copy of a handwritten report and this really offers no improvement in quality. However, an effective online reporting system allows you to download high quality digital inspection documents. Additionally, these online reporting systems will allow the user to run analysis reports and will offer the ability to maintain a detailed inventory of every facility, every fire system and every system device. All reports can be easily accessed through a secured, password protected website. Managers, depending upon their level of responsibility, will have access to a single facility, multiple sites or all locations nationwide.

If you do not have access to online reporting, then you may want to ask your current fire protection service provider the following questions:

Do you offer an online reporting system for inspection reports and other documents?

If so, is there an additional charge for this service?

Is your online reporting platform your own proprietary system? If not, is there anything that could potentially affect my access to critical facility data?

What data will your online reporting system provide me?

Is there any software I'll be required to install or maintain?

Are there any license or support fees I will incur?

At ORR Protection Systems, online reporting is just the way we do business and there is no extra charge for this service. If you would like to learn more about ORR's online reporting capabilities, check out the NetSITE and NetREPORT sections of our website.