For those concerned with protecting their mission-critical assets, OPS has launched a new learning and networking opportunity. For the past 15 years, ORR Protection has hosted the "Morning with the Experts" seminar series. It was our way of sharing practical information about special hazards suppression systems, specialty detection, sprinkler and fire alarm systems with an industry that is hungry for quality education.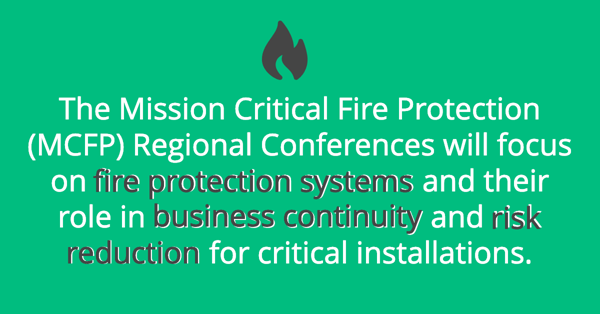 Beginning this year, we are building upon our past seminar offerings and hosting a new series of regional conferences. The Mission Critical Fire Protection (MCFP) Regional Conferences will focus on fire protection systems and their role in business continuity and risk reduction for critical installations. Each conference will include presentations by multiple industry experts as well as experts with a local perspective.
Our goal is to bring people with interests in mission-critical facilities together to learn and network. We want to create a forum where best practices are shared, new challenges are discussed, and the next generation of experts grow. There are many people throughout the country responsible for maintaining business continuity, and we want to connect us all.
Building collective knowledge in this area is important to protect the products and services our society relies on against the devastating effects of fire.
A few examples of the types of buildings that will benefit from this conference are:
Buildings that house the world's digital infrastructure including data processing and telecommunications
Energy facilities –those in use today and future ones supporting renewables and the smart grid
Manufacturing and industrial facilities
Businesses and institutions containing high value and irreplaceable assets
Critical infrastructure buildings where fire damage impacts large amounts of people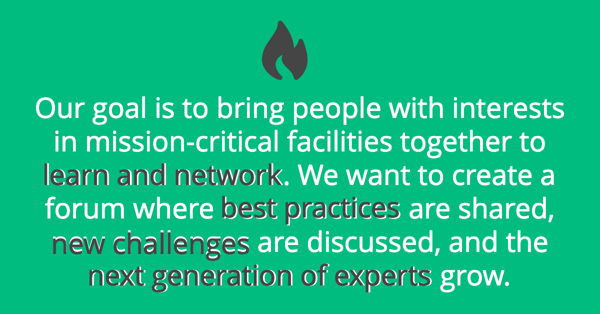 As with any endeavor, when you dream to build something new it's hard work and takes the help of many to make it happen. We look forward to a time when the MCFP conference is a nationally-known event and participants eagerly anticipate attending each year in order to reconnect with colleagues and learn the latest in fire protection.
To make the new MCFP Regional Conference series possible this year, we'd like to thank Fike, NOTIFIER and Xtralis for their sponsorship as well as our local speakers at each event.
To learn about the new MCFP Regional Conferences, you can find more information and register for one of the six locations and dates across the country by clicking the button below
We would love to have you participate and let others know about these conferences.
Sincerely,
Lee Kaiser
Have a comment? Leave it below.