Editor's note: This article was originally published in 2015 and the picture shown is not from the actual event.
Early on December 26, 2014, while a routine IT maintenance check was being performed at the Maryland State Police headquarters data center, the main power source was switched to the emergency generator. During that time, a small fire in the generator room caused the fire sprinklers to activate which caused the generator to shut down.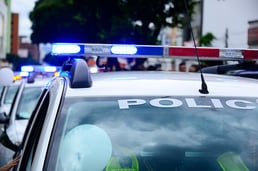 Since the data center was using the generator this resulted in a complete outage which took the state police website offline.
Power was restored in the afternoon on the same day. None of the data center hardware was damaged but many offices across the state were affected by not having access to the central crime databases for most of the morning
ORR experts believe it is important to protect emergency generators to prevent situations such as the one experienced by the Maryland State police. If your business needs help deciding the best protection for your emergency generator or in any other mission critical space contact ORR for a free on-site assessment.
To learn more about how you can protect your data center from the same fate, sign up for our Fire Protection Seminar Series by clicking the banner below.