Headlines August 8, 2016: Travel nightmare for fliers after power outage grounds Delta
Headlines August 9, 2016: Delta's Big Headache - Day 2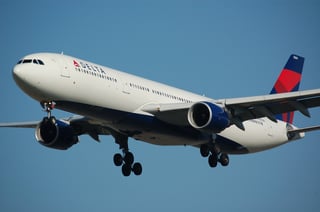 On August 8, Delta Air Lines grounded all flights nationwide–domestic and international–due to a power failure at its Atlanta data center. According to Ars Technica the outage appears to have been caused by a fire. While the outage only lasted six hours, over 1000 flights were cancelled, leaving over 250,000 people stranded in airports.
"According to the flight captain of JFK-SLC, a routine scheduled switch to the backup generator caused a fire Sunday night at 2:30 AM and that destroyed both the backup and the primary," wrote Walter D., a poster on FlyerTalk Forums. "Firefighters took a while to extinguish the fire. Back-up power finally came on, but 400 out of the 500 servers had to rebooted, which took more than a half a day for the whole system to be fully functional."
The result of the data center fire was so severe, Delta CEO Ed Bastian appeared in a video to apologize for the outage, stating that "the Delta team is working very, very hard to restore and get these systems back as quickly as possible."
This power outage is just one of three recent massive-scale disruptions to an airline company due to a data center issue. Last month, on July 20, Southwest Airlines suffered a router failure in the company's Dallas data center. That failure led to the cancellation of 2,300 flights over four days as the company worked to recover.
And in September of 2014 there was a fire in the O'Hare Airport Control Tower data center. According to CNN, "thousands of flights into and out of Chicago's two major airports, O'Hare and Midway, have been delayed or canceled since a fire damaged a key Chicago air traffic control center Friday, creating flight problems that rippled across the nation. Aviation authorities say it will take at least two weeks to get the center back to normal. O'Hare International is the world's second-busiest airport. Long lines of stranded passengers have been clogging Chicago airports all weekend. As of Monday, O'Hare was operating at only 60% of its capacity, according to the Chicago Department of Aviation, while Midway International Airport was at 75%. As of Monday morning, at least another 300 flights had been canceled at O'Hare."
Data center fires are a real threat and without the proper fire protection, they are typically crippling to a business. Even though data center fires are uncommon, they happen much more often than one can imagine. According to a 2015 report, 6% of all data center issues that led to downtime were caused by fires. Large notable fires include a blaze in May 2015 that destroyed part of a roof and delayed a $2 billion Apple data center in Mesa, AZ and one that affected thousands of British Telecom customers when a data center in Belfast, Ireland ignited. More data center fires can be found in this article from IT WatchDogsIT WatchDogs.
For more information on how to properly protect your data center from the threat of fire, go to ORR's Fire Protection Blog.
For more information about data centers in general, check out datacentre.me. It is, quite simply, the definitive information source for everyone who's anyone in the world of Data Centres today.