A fire that erupted at Samsung's SDS facility in Gwacheon, South Korea—an IT service affiliate of Samsung Group that manages data storage servers for the group's companies—not only caused massive damage, but also crippled service to Samsung smartphones, tablets, and smart TVs for several hours.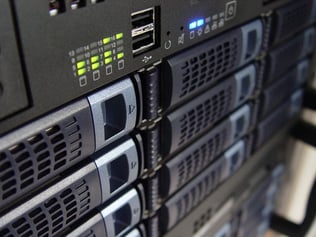 The data center hosted the main servers for Samsung Life Insurance, Samsung Card, and Samsung Asset Management, said Korea's Financial Supervisory Service. Because of the fire, all services offered through its website and smartphone apps, including its online payment services, caused consumers to lose the ability to make online payments or receive text message confirmation of any payments made.
The Financial Supervisory Service (FSS) also claims that some of the servers did not have a remote backup. This issue forced several Samsung Group affiliates using the integrated information system to physically go to the bank in order to pay employees. Consumers and businesses alike were outraged by the interruption of service and the discovery that Samsung did not employ remote backup systems.
"There is really no excuse for this to occur," said Tirias Research analyst Jim McGregor.
Although there are alternatives that include safety measures preventing the devastating effects of fire, the risk of fire in data processing centers continues to increase for several reasons. Computers and disk drives have become faster and denser, requiring more power and generating more heat. High volume paper handling is a fire hazard on its own, combined with the intensity of uninterruptible power systems and their storage batteries. Large amounts of data are being processed in data centers using massive electronic equipment to manipulate the data which is often circulated around the clock.
The National Fire Protection Association reports that increased demand on electronic equipment created an increase in business office structure fires from 2007-2011 and caused $112 million dollars in direct property damage.
Damage and service interruption in mission critical facilities like Samsung could have been prevented. If your business is in need of mission-critical fire detection and suppression equipment, contact ORR for a free on-site assessment. For a more in-depth look into data center fire protection, sign up for our webinar series on this topic by clicking the banner below.