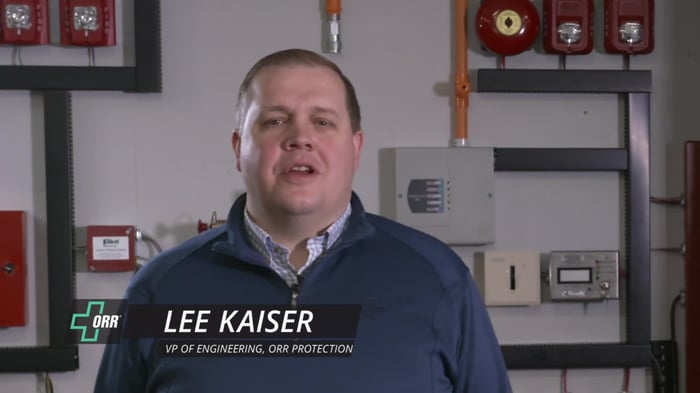 If you've attended any of our webinars in past years, you know that they're a jam-packed hour with the latest in fire protection news. 2019 is no different--but we're bringing in a new regional focus to serve you even better! Read on to see what's new:
Your Upgraded Webinar Experience
This year, you'll be able to hear content specific to your part of the country and the specific fire protection needs you have. We've joined forces with local experts from your region to talk about the unique things you need to consider when it comes to air sampling smoke detection systems in your environment.
You can also explore more year-round resources in our new Mission Critical Fire Protection resource center. From regional webinars and in-person conferences to new articles and short videos, you can find more resources to support your learning whenever you have time.
We'll be airing eight webinars over the course of three days--6 focused regionally across the country as well as one for national accounts and one for power generation--so you can find the webinar that is right for you!
WEBINAR DetailS: AIR SAMPLING SMOKE DETECTION


What's it about?
This overview of air sampling smoke detection by Lee Kaiser—ORR Protection System's VP of Engineering—discusses the importance of early detection and investigation, air sampling products and best practices, and appropriate applications in mission critical facilities. Detector testing and maintenance will also be reviewed.

What will you get?
Lee will be followed by regional experts discussing the use of air sampling smoke detection in your area. They'll cover the most popular smoke detection products, regional certifications needed for install and maintenance, the future of air sampling fire protection in your region and more.
Who should register?
Anyone in charge of the fire protection for a facility will find these webinars timely and important!
Southeast
June 11th, 2019 (9AM EST)
Northeast
June 11th, 2019 (11AM EST)
National Accounts
June 11th, 2019 (1PM EST)
West Coast
June 11th, 2019 (3PM EST)
Great Lakes
June 13th, 2019 (9AM EST)
Midwest
June 13th, 2019 (11AM EST)
Power Generation
June 13th, 2019 (1PM EST)
South Central
June 13th, 2019 (3PM EST)